Standing Room Only for Sunday 10 August 2014
12:39 Edinburgh Art Festival
Charlotte Graham, RNZ's reporter in Edinburgh, chats to Sorcha Corey who's running the Edinburgh Art Festival, which this year has a strong New Zealand flavour.

12:50 Gareth Farr's Edinburgh commission
Composer Gareth Farr describes his commission for the Edinburgh International Arts Festival – a piece called Relic Furies which describes the First World War from the perspective of three women.  
1:10 At the Movies with Simon Morris
Deliver Us From Evil, French film Just a Sigh and The Dark Horse, starring an almost unrecognisable Cliff Curtis.
1:35 Once Were Warriors anniversary
And Cliff Curtis also starred in one of this country's most popular films, Once were Warriors marks its 20th anniversary with a documentary that shows it came perilously close to not being made. Producer Robin Scholes and documentary maker Julia Arahanga who played Nig Heke reflect on the film's success and legacy.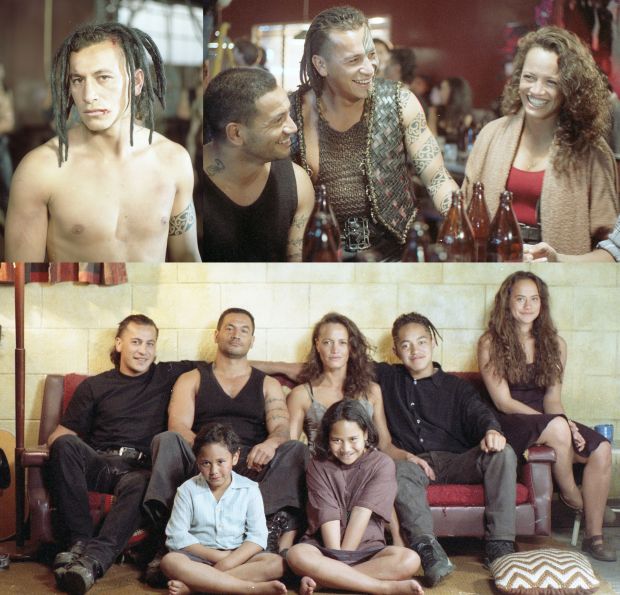 Links:
Maori Television
2:05 The Laugh Track
Maori writer Kelly Walker – you may not have heard of her yet, but this year alone she's working on a TV sketch show, a drama series and a feature film for which she's writing her own waiata.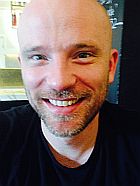 2:26 Drew Proffitt
Australian TV screenwriter Drew Proffitt, whose credits include co-creating the popular series House Husbands. He reflects on the dangers of killing off much loved characters. Drew is a guest speaker at the Wintec hosted Spark festival in Hamilton.  
2:38 Books
Today's featured writer is Dunedin's Philip Temple with his cautionary "Cli-Fi" ( short for climate-fiction) novel, Mistory, published by Font.
2:49 Sing It To My Face
Sing It To My Face is a choral composition built entirely on the words of New Zealanders who provided their thoughts on other generations through a survey. The responses illustrate how the different generations are perceived by one another.
Led by Jo Randerson and Julian Raphael, the volunteer local singers will represent three different age groups – under 30, 30-60 and 60+. The choral composition will premiere on 15 August at 7.30pm the Wellington Cathedral which in 2014, is holding its 50th Jubilee celebrations. There will be two other performances on 16 August at 2.30 and 7.30pm.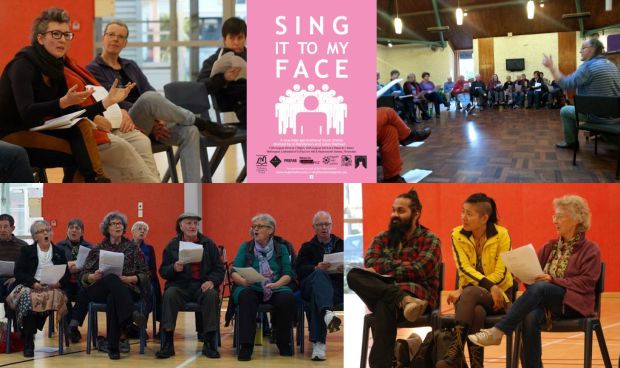 3:05 The Drama Hour
We have girls disguised as boys in BardFest, Lynn tells us about theatre in the 1970s in Act Eight of Encore - The Story Of New Zealand Theatre and an entomologist plots revenge in the short play Drones.
Music played in this show
Ella Fitzgerald – Too darn hot
Woody Guthrie – Great dust storm
Fifth Dimension – The rainmaker
Sisters of Mercy – Flood
Marvin Gaye – Mercy mercy me (the ecology)
Steve Earle – Rains came down
Randy Newman – Louisiana 1927
Marilyn Monroe – Heat wave
Nick Cave – Tupelo
Lena Horne – Stormy weather
The Flight of the Conchords – Substitute teacher
Harry Enfield
Paul Whitehouse