Standing Room Only for Sunday 6 April 2014
12:43 The mad world of 48-hour film-making
We dip into the mad world of 48-hour film-making – the 12th year people around the country have made mini movies in just two days. We hear from last year's grand champions, Traces of Nuts, about their preparations for the event. 
12:48 Tribute to the Pike River Miners
Dave Dobbyn brings us up to speed with one of his toughest songwriting assignments – a tribute to the men who died in the Pike River Mine, which will be song by the Orpheus Choir. 
1:10 At the Movies with Simon Morris
1:31 NZ On Screen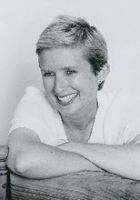 Irene Gardiner shares insightful World War One TV, film and documentary clips from NZ On Screen.
Links to the titles we will be discussing:
Gallipoli - The New Zealand Story
1990 Commonwealth Games Promo
Our Lost War 2006
Chunuk Bair 1991
Pioneer Women - Ettie Rout 1983
1:41 The results of this week's competition and we reveal the next one
1:45 My Country: Contemporary Art from Black Australia
A major exhibition of indigenous Australian art has just opened in Auckland. My Country: Contemporary Art from Black Australia is on at the Auckland Art Gallery and has nearly 100 works by forty Aboriginal and Torres Strait Islanders. It's been programmed to run at the same time as the gallery's Five Maori Painters exhibition, which Standing Room Only discussed last month. Justin Gregory wanted to know why they were on at the same time and what they had to say to each other. He spoke to Australian artist Vernon Ah Kee about his work in the exhibition, neither pride nor courage, a large-scale painting using photos of Vernon's then 4-year-old son and also archival images of his great grandfather.

Vernon Ah Kee. Kuku Yalanji/Waanyi/Yidinyji/Guugu Yimithirr people, Australia QLD b.1967, neither pride nor courage 2006. Charcoal, crayon and synthetic polymer paint on canvas. Triptych: 174 x 240cm (each panel). The James C Sourris, AM, Collection. Gift of James C Sourris through the Queensland Art Gallery Foundation 2007. Donated through the Australian Government's Cultural Gifts Program
2:05 The Laugh Track: Fanfiction Comedy
An Auckland troupe, FanFiction Comedy, looks at how fans publically pay tribute to their literary heroes.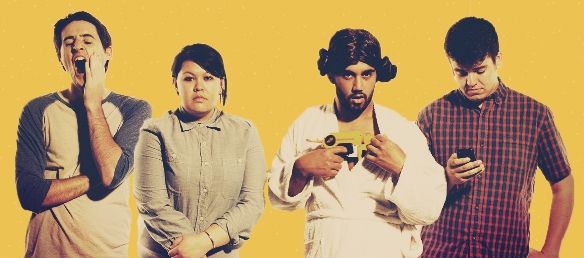 2:26 Talking graphic design
One of Australia's most in demand graphic designers, Vince Frost, from Frost* Design on latest design trends, why you should never refer to his work as beautiful, and some tips on creating a new New Zealand Flag.
2:35 Author Jenny Pattrick
One of this country's best-selling authors, Jenny Pattrick, who immortalised the mining township of Denniston in The Denniston Rose. This time she creates a township on the Central Plateau, a part of the country very dear to her heart. Heartland is published by Black Swan.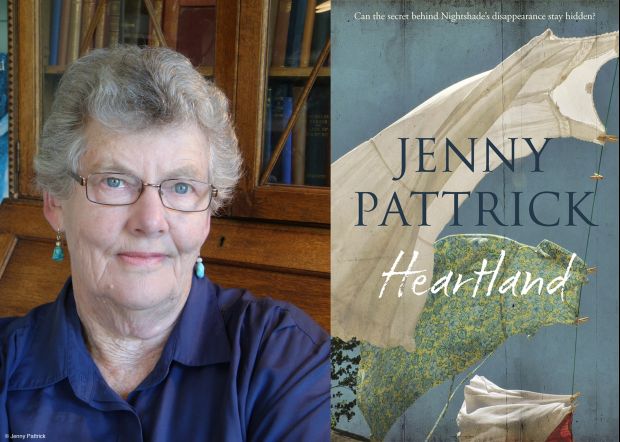 2:47 S3D Festival
The S3D 2014 experimental musical instrument builders and improvisers mini-fest gathered like-minded makers and musicians from here and abroad at the Audio Foundation in Auckland. Workshops, show-and-tells and improvised musical creativity were the name of the game. Curator Phil Dadson tells Justin Gregory that inventing your own instruments also allows you to also invent your own sounds.
Picture: Adrian Croucher playing his cyclical tubaphone
3:05   The Drama Hour: G.C.S.B by Dean Parker