Standing Room Only for Sunday 30 March 2014
12:43 Mt Cook giant mural
We conclude our look at what it takes to paint a mural as Sheyne Tuffery wraps up his three weeks producing a massive art work in the Wellington suburb of Mt Cook. And what do passersby and residents who now have to live with it think about Sheyne's biggest art project?
Gallery: Mt Cook mural
12:48 Adam New Zealand Play Award 2014
We chat to the winner of the country's top playwriting prize, the 2014 Adam New Zealand Play Award. We can't reveal the name til Sunday after the big announcement.
1:10 At the Movies with Simon Morris
Three great foreign films, and George Clooney's update of Hogan's Heroes, The Monuments Men.
1:35 Competition
The winner of last week's Hollywood sound effects competition and we announce the next curly creative competiton.   
1:45 Mangare's Art Centre
Last week SRO investigated complaints about the new direction Mangare's Art Centre is taking under Auckland Council control. The former director of another local gallery, Suzette van Dorsser contacted us after hearing that interview to voice her concerns that now the council's running the Franklin Arts Centre, it's is losing touch with its community. 
1:48 Flowz
Out at Whitireia Polytechnic 16 students are studying to become Hip Hop MC's. Some have performance experience and have toured around New Zealand, whilst others have little or no experience in the public domain. The course is the first of its kind in New Zealand and has come to fruition as a result of the successful Dj'ing school, headed by Ian Seumanu aka DJ Raw. The DJ school has produced professional DJ's who make music and compete on the world stage, and the hope is, that the MC course will do the same. Sonia Sly meets the tutors and talented students who have a desire to tell their stories and make a change, both for themselves and the wider community from which they're from.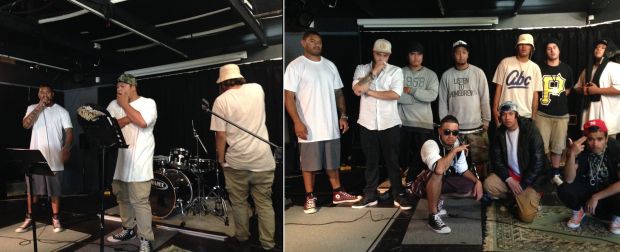 2:05 The Laugh Track
Actors Jonny Brugh and Jackie van Beek ahead of their theatre sketch show which will premiere at the Comedy Festival Flashdunce plays 25 – 26 April and 29 April – 3 May, 8:30pm. Venue: The Basement, Lower Greys Avenue, Auckland CBD.

Flashdunce - Photograph by Kate Little
2:26 Opus Orchestra
Music director Peter Walls explains why Waikato's professional orchestra, Opus, gets heaps of praise from people in high places, but needs heaps more cash to reach its full potential.
2:35 Author Thomasin Sleigh
In Ad Lib, first time novelist Thomasin Sleigh offers us the story of a young woman who inherits a Reality TV show from her famous mother. How, though, can Kyla genuinely grieve for her mother while being followed around by cameras and a director?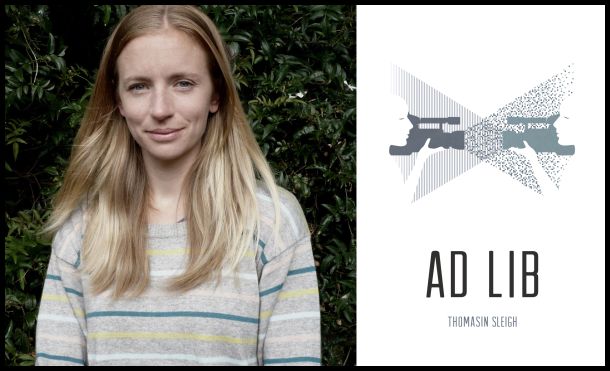 2:47 Twenty-five years as curator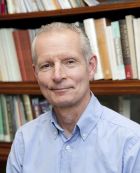 David Colquhoun has just retired after a 25-year-long career as the Alexander Turnbull Library's curator of manuscripts. He's got stories and insights to share from all those years of gathering papers from the famous and the not so famous to build a full picture of life in New Zealand.
3:05 The Drama Hour 
The 2014 New Shorts Special featuring three brand new short plays.