Standing Room Only for Sunday 23 March 2014
12:43 Mt Cook giant mural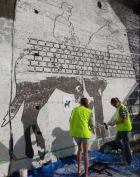 Thanks to former Cyclone Lusi, Sheyne Tuffery and his trusty band of volunteer art students are a bit behind schedule with Sheyne's giant mural in the historic Wellington suburb of Mt Cook. We check out their progress to date.
Gallery: Mt Cook mural
12:45 Local galleries and the community
Local galleries in Auckland are failing to serve their communities. Or at least that's what some people say. Ema Tavola, a former Manukau City Pacific Arts coordinator, voiced her concerns at a meeting of the Mangere–Otahuhu Local Board earlier this year. She says that the Auckland Super City merger means that the local element is getting lost in a focus on regional programming. Justin Gregory asked her what she means.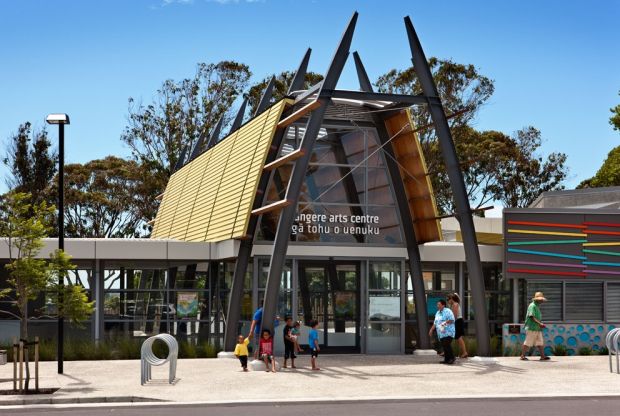 The Mangere Arts Centre
1:10 At the Movies with Simon Morris
This week's he's in conversation with two other film critics. 
1:37 Whole House Reuse Project
We revisit the Whole House Reuse Project, where a red zoned Christchurch home is being turned into a multitude of artworks. Interested artists Tim Wigmore and David Trubridge explain why they're signing up for it.
Links:
Design Tree
1:48 Nerves of steel
Find out why it takes nerves of steel and a steady hand to unpack and install priceless treasures which are loaned to New Zealand for exhibitions. Exhibition installer Hutch Wilco and Curator Justine Olsen from Te Papa in Wellington have been working on artifacts from the National Museum of China in Beijing.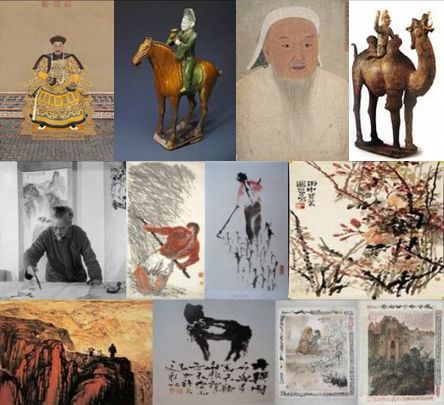 Pictures courtesy Te Papa
2:05 The Laugh Track
Nothing Trivial actor, and lawyer, Blair Strang.
2:26 Like father, like son
Auckland father and son artists Peter and Tim Hackett – Tim's just 12 but is already represented by a gallery. Tim was discovered by the gallery director when he was just 10 and his first solo show opens at the Exhibitions Gallery of Fine Art in Auckland on Wednesday the 9th of April.
Links:
Tim Hackett
Peter Hackett
Exhibitions Gallery
2:38 Drowning City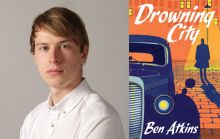 Ben Atkins has just had Random House publish his first novel – he's just 19 but you wouldn't know it from his noir crime-story set in the Prohibitionist Depression-era USA. It's called Drowning City.
2:48 Whanganui sculptor
Joan Bullock Morrell's final large public art project will be - she hopes - a life-sized bronze of her old friend James K Baxter. Joan Bullock Morrell Sculptor, is published by Steele Roberts.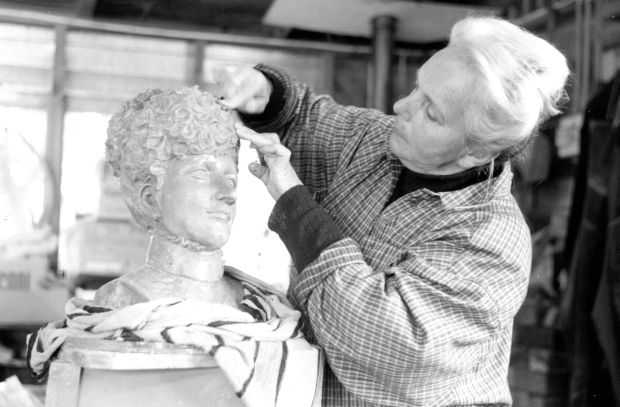 Gallery: Joan Bullock Morrell's sculptures
Links:
Joan Bullock Morrell - Facebook page
3:05 The Drama Hour
The final episode of the BBC thriller The Reluctant Spy.