Standing Room Only for Sunday 23 February 2014
12:43 Crowd Funding - The Donors
Aside from showing admiration for an artist and the thrill of seeing a project come to life, why do we give up our hard-earned cash to crowd-funding schemes? Habitual theatre donor Michael Wray; comic anthologist and serial donator Damon Keen (who's currently pledging in the hope his name will be engraved in gold and taken to the moon); and first-time donor 75-year-old Robin Twiname share their stories.


Damon Keen, Michael Wray and Robin Twiname
Links:
The first university-led mission to the moon
Nothing fits graphic novel printing
Factioncomics
1:10 At the Movies with Simon Morris
This week Endless love, I Frankenstein and Are We Officially Dating?
1:31 Producing top TV drama

It's a world-wide phenomenon: a sudden up-swing in quality TV drama.  Philippa Campbell, producer of TV mini-series Top of the Lake, and Helen Bowden, who produced The Slap, talk about developing high-end television drama.
Links:
Script to Screen - in conversation with Helen Bowden
1:41 Mercury Bay Art Escape
From Otama Beach in the north to Tairua in the south, Coromandel's artists are at home to visitors. The Mercury Bay Art Escape is an open studio tour of some of the regions finest painters, potters and sculptors and it starts this weekend. Our arts reporter Justin Gregory went up for a sneaky early visit. He meets sculptor and painter Rick Swain at his studio in Whitianga at work on his latest piece.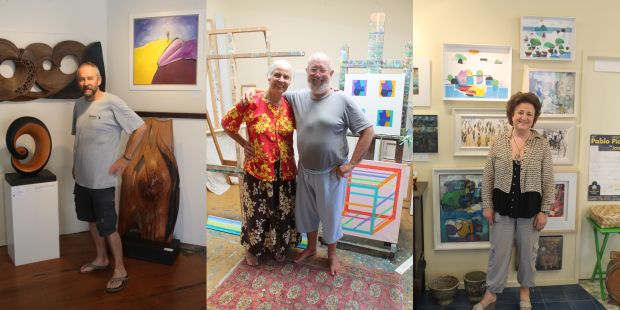 Rick Swain in his Whitianga gallery, Gian McGregor and Michael Smither at home in Otama Beach, Paula McNeill with her work at Pumpkin Hill Studio above Tairua
2:05 The Laugh Track
Rarotonga's unofficial but hard-working cultural ambassador Glenda Tuaine, whose picks include the glorious Tina Fey.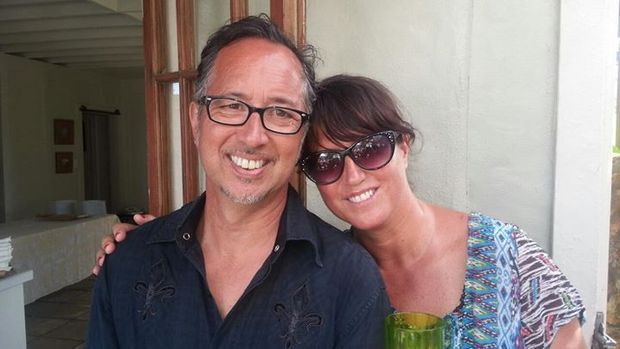 Glenda Tuaine and her musician husband Mo
2:26 The Physician
'The Physician' Jason Maling is opening the doors to his surgery at Wellington's City Gallery for much of the New Zealand Festival. Jason explains Kunst Angst (art anxiety), and how not to lose the plot at an exhibition. See the gallery of his artwork.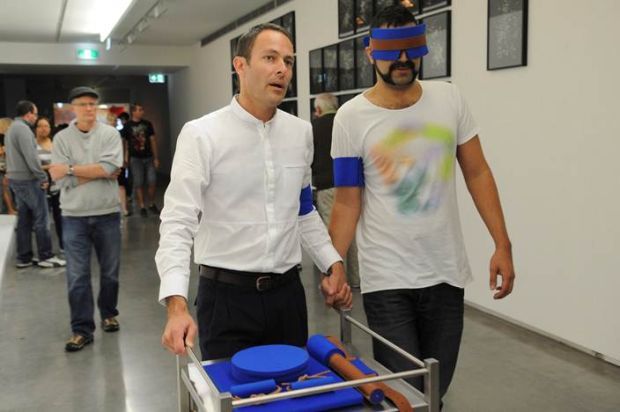 Links:
Jason Maling's website
City Gallery - Wellington
2:38 Visiting Scottish poet Jen Hadfield. 

Jen Hadfield is based on the Shetland Islands. She talks about island life, lichens, poetry and her current exchange visit to the island nation of New Zealand.
Links:
Poetry Archive
Scottish Poetry Library
Edinburgh Book Festival
2:48 Five Maori Artists
Historic Taonga, says Auckland Art Gallery curator Ngahiraka Mason, provide not just a foundation for contemporary Maori art but also argue strongly for painting as a long-term Maori practice. To prove it, she's put modern Maori paintings beside significant historical works, plus some 19th century water colours, in an exhibition called Five Maori Artists. Justin Gregory asks her why.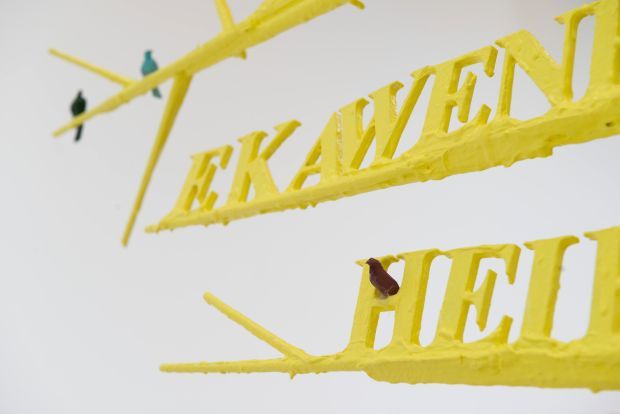 Whakarongo ki te karanga 2014, by Saffronn Te Ratana. With permission of Auckland Art Gallery.
3:05 The Drama Hour
The Elk Safari by Uri Khein