Standing Room Only for Sunday 2 February 2014
12:43 The Royal New Zealand Ballet
Expectations are high as the Royal New Zealand Ballet tours the USA for the first time in 20 years with Giselle, but what do the American critics think? Lewis Segal, former staff dance critic for the LA Times, will be in the audience on the opening night of the tour.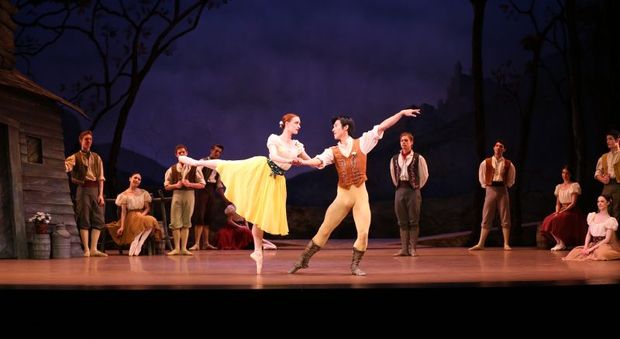 The Royal New Zealand Ballet's Gillian Murphy and Qi Huan. Photograph by Evan Li.
12:48 Overhauling the school music curriculum
Mike Chunn cites Lorde as a reason to overhaul the school music curriculum by adding in songwriting.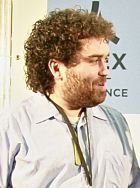 1:10 Movie reviews
Alexander Bisley tells us what he thinks of new films: 12 Years a Slave, Mandela and Saving Mr Banks.
1:31 Songs from the Inside
Annie Crummer and Laughton Kora have been doing time with inmates in two Auckland prisons. They've been creating music together for the Maori TV series Songs From The Inside.
1:48 Auditioning
Auditioning can be a bit gruesome, even for experienced actors. So what if you're new to the biz? How do you know what to do and what not to do? Each year, a crop of new actors graduate from our drama schools look for work. For two of them, Kelly Gilbride and Albert Walker, who have been cast in Auckland University's Summer Shakespeare production of Pericles, it's going well so far.

Albert Walker and Kelly Gilbride.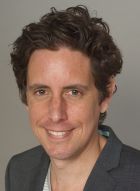 2:05 The Laugh Track
Wallace Chapman (right), soon-to-be new presenter of Radio New Zealand National's Sunday Morning programme, co-host of the long-running TV show Back Benches and fashion blogger, offers an insight into politics, politicians and his own brand of humour.
2:26 Homegrown TV drama
We get a sneak peak at that increasingly rare creature – a homegrown TV drama series, this one's called Step Dave and we talk to its creator and head writer, Kate McDermott.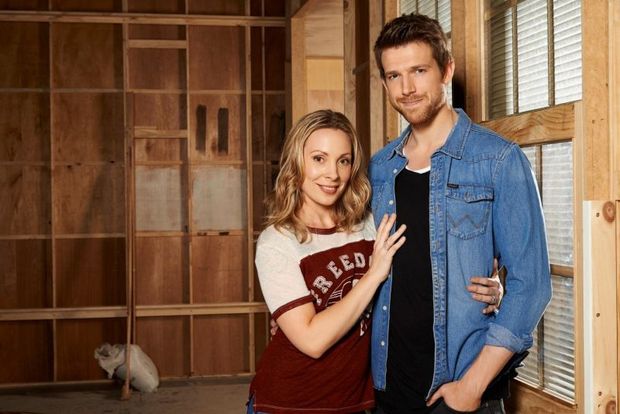 Sia Trokenheim and Jono Kenyon in Step Dave.
2:37 Charlotte Randall talks about her latest novel
Novelist Charlotte Randall has set The Bright Side of My Condition on one of the isolated subantarctic Snares Islands, where four criminals are set down for a year, but not picked up for a decade.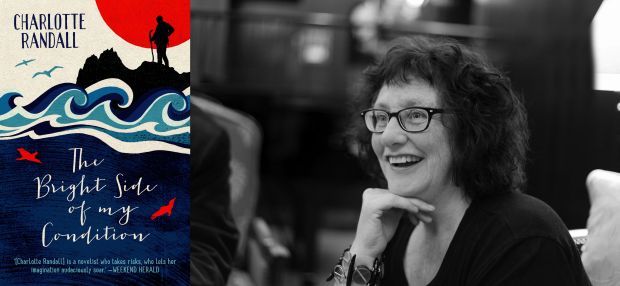 2:48 Fortune Theatre turns 40
We celebrate the 40th birthday of Dunedin's Fortune Theatre with two actors who're starring in the anniversary play, Book Ends by Roger Hall. Peter Hayden and Dougal Stevenson share their memories of treading the Fortune's floorboards.
3:05 The Drama Hour
The final episode of The Russian Gambler, a two-part drama based on Dostoevsky's original story The Gambler, adapted for radio by Dolya Gavanski.
Music played in this show
Artist:  Stevie Nicks
Song: Rooms on Fire
Composer: Nicks/Nowels
Album: Crystal Vision
Label: Reprise
Broadcast Time: 12:13
Artist:  David Grey
Song: Living Room
Composer: Grey
Album: A Century Ends
Label: Hut
Broadcast Time: 12:36
Artist: London Symphony Orchestra  
Song: Introduction from Giselle
Composer: Adam
Album: Giselle
Label: Sony
Broadcast Time: 12:40
Artist:  Lorde
Song: White Teeth Teens
Composer: O'Conner/Little
Album: Pure Heroine
Label: Universal
Broadcast Time: 12: 47
Artist:  Diana Krall
Song: The girl in the other room
Composer: Krall/Costello
Album: The girl in the other room
Label: Verve
Broadcast Time: 12:59  
Artist:  The Mutton Birds
Song: Don McGlashan
Composer: McGlashan
Album: Salty
Label: Virgin
Broadcast Time: 13:06
Artist:  
Song: Cries of an unhappy child
Composer:  From "Songs from the Inside"
Album: From Songs from the Inside
Label:
Broadcast Time: 13:40
Artist:  Cream
Song: White room
Composer: Bruce/Brown
Album: The best of Cream
Label: Polydor
Broadcast Time: 13:55
Artist:  Beach Boys
Song: In My Room
Composer: Albert & Son
Album: Capitol Years
Label: Capitol
Broadcast Time: 14:05
Artist:  Audrey Freeman
Song: Three Rooms
Composer: Halley
Album: In the Naked City
Label: Kent
Broadcast Time: 14:57
Artist:  Caitlin Cary
Song: Empty Rooms
Composer: Cary/Daly
Album: I'm Standing out
Label: Yeproc
Broadcast Time: 15:58