Standing Room Only for Sunday 26 January 2014
12:43 Singer songwriter Dave Dobbyn
We talk to Dave Dobbyn on his commission is write music to commemorate the victims of the Pike River mining disaster and to some of the families who shared their feelings with Dave about the tragedy.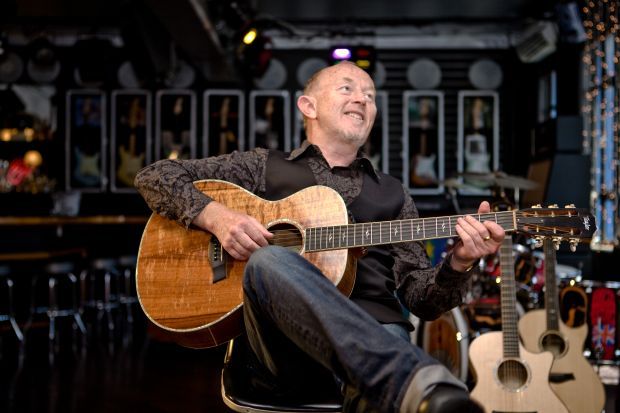 Dave Dobbyn. Photo by Simon Moore.
1:10 Movie reviews - Alexander Bisley
1:31 The Pā Boys
One of the first home-grown shows to hit the cinemas this year is The Pā Boys. We find out what it takes to make and distribute your own movie. The Pā Boys is set for release in cinemas nationwide on Waitangi Day 2014.
1:45 Lava caves
Filmmaker Gemma Duncan and veteran caver Peter Crossley have begun shooting a short documentary deep inside Auckland's extensive network of lava caves. Gemma says her inspiration for the film Meet Peter came from going underground for the first time, an experience she describes as "surreal".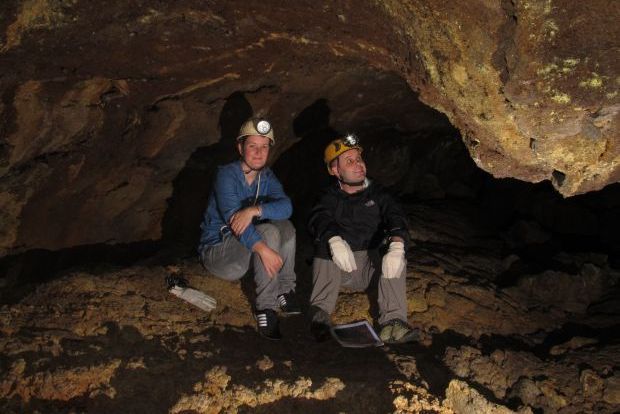 Gemma Duncan and Justin Gregory somewhere underneath suburban Auckland. Photo courtesy of Peter Crossley.
2:05 The Laugh Track
Theatre director and actor, David Lawrence, of The Bacchanals.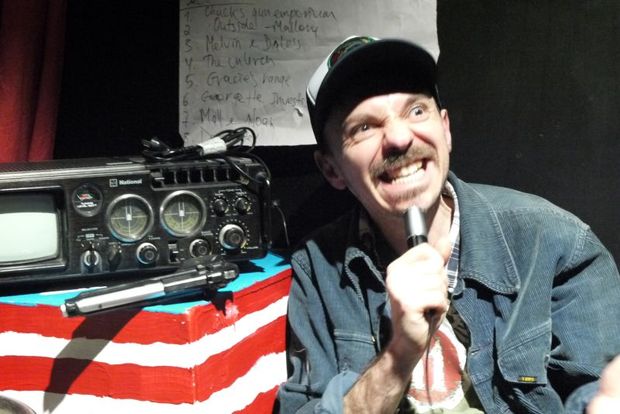 David Lawrence.
2:26 The Big Bang
More than a hundred young drummers from throughout the country and the Cook Islands prepare to join together to open the New Zealand Festival. How has learning how to drum changed their lives?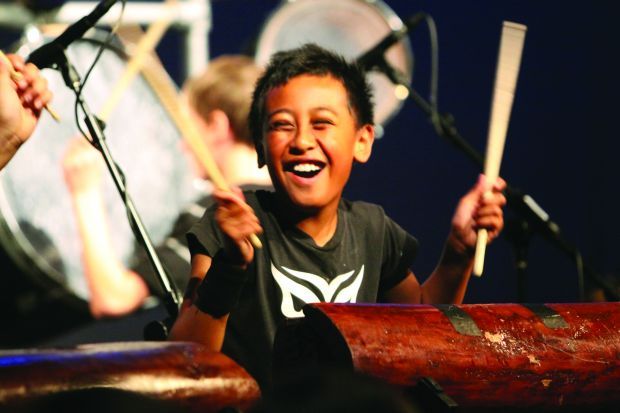 2:35 Emerging publishers
In the wake of the all the huge changes big publishers are making to their New Zealand operations, numerous small publishing houses are emerging. Writer, tutor and reviewer Mary McCallum is behind one of them – Makaro Press.
2:45 If you find the good oil let us know
Whales have been in the news a lot this week, but back in the day instead of helping stranded whales back into the ocean we'd drain them of their oil. Artist Maddie Leach gives us the good oil on what started out as a barrel of possible whale oil, and ended up as a huge block of cement on the sea floor.

39deg 16' 36"S, 173deg 29' 42" E. 16 January, 2014. Image: Shaun Waugh.
3:05 The Drama Hour
The first episode of The Russian Gambler, a two-part drama based on Dostoevsky's original story The Gambler, adapted for radio by Dolya Gavanski.
Music played in this show
Artist: Elton John
Song: I'm Still Standing
Composer: John, Taupin
Album: The Very Best of Elton John
Label: Rocket
Broadcast Time: 12:08
Artist: The Pretenders
Song: I'll Stand By You
Composer: Hynde, Kelly, Steinberg
Album: The Greatest Love Songs of All Time of the 60s, 70s, 80s & 90s
Label: Startez
Broadcast Time: 12.40
Artist: Dave Dobbyn
Song: You got heart
Composer: Dobbyn
Album: Available Light
Label: Sony
Broadcast Time: 12:42
Artist: Tammy Wynette
Song: Stand by your man
Composer: Sherrill,Wynette
Album: Tammy Tynette, Anniversary Twenty Years of Hits
Label: Epic
Broadcast Time: 13:10
Artist: Kora
Song: Inspiration
Composer: Kora
Album: From the film "Pa Boys"
Label: n/a
Broadcast time: 13:40
Artist: Bob Marley
Song: Get up, Stand Up
Composer: Marley, Tosh
Album: Bob Marley & The Wailers
Label: Tuffgong
Broadcast Time: 13:57
Artist: The Police
Song: Don't stand so close to me
Composer: Sting
Album: The Police
Label: Atm
Broadcast Time: 14:07
Artist: The Beatles
Song: I saw her standing there
Composer: McCartney/Lennon
Album: Please please me
Label: Parlophone
Broadcast Time: 14:57
Artist: Stevie Nicks
Song: Stand Back
Composer:
Album: Crystal Vision
Label: Reprise
Broadcast Time: 15.58