Saturday Morning for Saturday 21 March 2015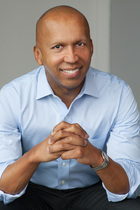 8:15 Bryan Stevenson
Bryan Stevenson is the founder and Executive Director of the Equal Justice Initiative, an Alabama-based non-profit organisation that has won major legal challenges eliminating excessive and unfair sentencing, and exonerating innocent prisoners on death row. He is a professor at New York University School of Law, and the author of a memoir about his working life, Just Mercy.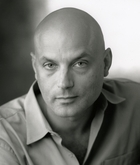 9:05 Daniel Mendelsohn
Daniel Mendelsohn is an American memoirist, essayist, critic, columnist, and translator who is presently a Contributing Editor at Travel + Leisure. He is the author of the international 2006 award-winning bestseller The Lost: A Search for Six of Six Million, about growing up in a family haunted by the disappearance of relatives during the Holocaust, and his most recent book is Waiting for the Barbarians: Essays From the Classics to Pop Culture (2012, New York Review Books). He will visit New Zealand for two sessions at the 2015 Auckland Writers Festival (13-17 May).
9:40 Shakespeare with David Lawrence: Hamlet
David Lawrence is director of The Bacchanals, a Wellington theatre company he founded in 2000 to explore text-based theatre and redefine classic works. His most recent production was Richard III, last month, and he is on the board of Summer Shakespeare. His next production is Where There's a Will by John Smythe at BATS (8-18 April). In the first of a series of discussions, David will discuss Shakespeare's best-known play, Hamlet.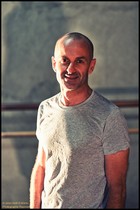 10:05 Playing Favourites with Eric Languet
Eric Languet was a principal dancer with the Royal New Zealand Ballet from 1988 to 1998, becoming a New Zealand citizen during that time and creating a number of well-received dance works. He then established his own dance company, Dances en l'R, on the French island Reunion, collaborating with artists from the region and dancers with disabilities, and directing the multidisciplinary dance training programme, The Hangar. In November last year, Footnote New Zealand Dance travelled to Reunion as artists in residence at The Hangar to begin a collaboration with Dances en l'R in co-producing Bbeals, a new dance work that begins its journey at Jennifer Beals' character in the 80s film Flashdance. It is now receiving its premiere season around New Zealand, with performances completed in Dunedin and Christchurch, ahead of Auckland (24-25 March), and Wellington (28 March), before returning to Reunion for a season there.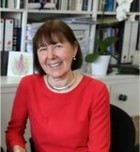 11:05 Frances Ashcroft
Professor Frances Ashcroft is a Royal Society Research Professor at the University of Oxford and director of OXION, a training and research programme on the physiology of ion channels, the proteins which are currently at the forefront of scientific research. Her ground-breaking research has shown how changes in blood glucose levels regulate insulin secretion from the pancreas and how this process is impaired in Type 2 diabetes.  She is visiting New Zealand to deliver the 2015 Royal Society Distinguished Speaker Lecture, The Spark of Life, discussing how the electric signals in our cells produced by the ion channels govern every aspect of our lives. The lecture has been delivered in Wellington, Nelson, Dunedin, Christchurch and Wanaka, with the final presentation at the Auckland Museum on 24 March.
11:45 Children's Books with Kate De Goldi
New Zealand writer Kate De Goldi is the author of many books, most recently, The ACB with Honora Lee (Random House). She will discuss the work of English author Mal Peet, who died at the start of March; his last book was The Murdstone Trilogy (David Fickling Books).
This Saturday's team:
Producer: Mark Cubey
Wellington engineer: Brad Warrington
Research by Infofind
Music played in this show
Artist: Aretha Franklin, with Ray Charles
Song: Spirit in the Dark
Album: Live at Fillmore West
Label: Atlantic
Broadcast: 8:50
Artist: Leonard Cohen
Song: Alexandra Leaving
Album: Ten New Songs
Label: Columbia, 2001
Broadcast: 9:05
Artist: Irene Cara
Song: Flashdance… What a Feeling
Album: Flashdance (Original Film Soundtrack)
Label: Casablanca, 1983
Broadcast: 10:20
Artist: Janis Joplin
Song: Me and Bobby McGee
Album: Pearl
Label: Columbia, 1971
Broadcast: 10:30
Artist: Tom Waits
Song: On the Nickel
Album: Heartattack & Vine
Label: Asylum, 1980
Broadcast: 10:50
Artist: Lake Street Dive
Song: Better Than
Album: Bad Self Portraits
Label: Signature Sounds, 2014
Broadcast: 11:45