Saturday Morning for Saturday 13 December 2014
8:15 Marcus du Sautoy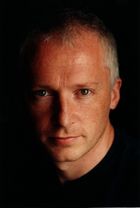 Marcus du Sautoy is the Simonyi Professor for the Public Understanding of Science and Professor of Mathematics at the University of Oxford, and a Fellow of New College. He is well known for popularising mathematics, and is the author of three books: The Music of the Primes: Why an Unsolved Problem in Mathematics Matters (2003, Harper Perennial, ISBN: 978-1-84115-580-7), Finding Moonshine (2008, ISBN: 978-0-07214-662-4), and The Number Mysteries (2010, Fourth Estate, ISBN: 978-0-00-730986-3), and writes the Finding Moonshine blog. Professor du Sautoy is  visiting New Zealand as 2014 Distinguished Speaker for the Royal Society. He delivered his lecture, The Art of Mathematics and the Mathematics of Art, this week in Auckland, Nelson Wellington and  Palmerston North, and will also speak in Christchurch (16 December), and Dunedin (17 December). He last spoke to Kim in 2007.
9:05 Nick Main
Nick Main is the chair of Sea Change Tai Timu Tai Pari, a partnership led by mana whenua and central and local government to create a marine spatial plan for the Hauraki Gulf by June 2015. You can provide feedback to the working group from this web page.
9:25 Alison MacDiarmid
Dr Alison MacDiarmid is Principal Scientist, Marine Ecology, at NIWA Taihoro Nukurangi, and is one of the scientist advisors to the Sea Change Stakeholder Working Group.
9:45 Art Crimes with Arthur Tompkins
Arthur Tompkins is a District Court Judge, and member of Interpol's DNA Monitoring Expert Group. He has a special interest in crimes involving artistic masterpieces, and will discuss Rose Valland, the most decorated woman in French military history and the unlikely hero behind many of the successes of the Monuments Men.
10:05 Playing Favourites with Greg Malcolm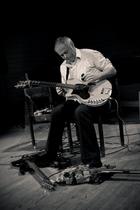 Greg Malcolm is a composer, improviser and sound artist, and has been hailed as one of the world's most unique guitarists. He has released a number of solo recordings and collaborations, and has represented New Zealand at new music festivals throughout the world, including a 2010 tour of Norway, France, and Germany in support of his CD/DVD box set Some Other Time (Kning Disc). He has accompanied theatre for children, performs for children regularly, and arranged songs and stories on a new album by the Ohope Beach School Choir, Bird Song. He recently performed at the Auckland Triennial and the Late at the Museum series, and is visiting Wellington for the Pyramid Power festival (12 December) to play a selection of Ivor Cutler songs with his partner Jenny Ward, Jeff Henderson and Hermione Johnston, and a Saturday matinee show for children with Jenny Ward (13 December).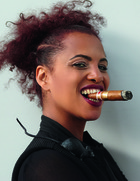 11:05 Neneh Cherry
Neneh Cherry started making music at the age of 16 with London groups The Slits and Rip, Rig and Panic, and achieved worldwide success in 1989 with the album Raw Like Sushi and its hit single Buffalo Stance. Her first solo album in 18 years is Blank Project, and she will visit New Zealand in 2015 for concerts in Wellington (3 March) and at the Auckland Arts Festival (4 March).
11:45 Energy with David Haywood
David Haywood has a Ph.D. in engineering and lives in Dunsandel. He writes the Southerly blog for Public Address, and is the author of the collection of humorous essays My First Stabbing, the children's book The Hidden Talent of Albert Otter, and The New Zealand Reserve Bank Annual 2010 (all publicaddressbooks.com). He will finish his discussion of solar photovoltaic energy, and answer some questions from listeners.
This Saturday's team:
Producer: Mark Cubey
Wellington engineer: Brad Warrington
Auckland engineer: Alex Baron
Christchurch engineer: Andrew Collins
Research by Anne Buchanan, Infofind
Music played in this show
Ohope Beach School Choir: Our Kiwi, Our School
From the 2014 album: Bird Song
(http://www.ohopebeach.school.nz)
Played at around 10:05
Atrium Musicae de Madrid: Anakrousis – Orestes Stasimo
From the 1994 album: Ancient Greek Music
(Harmonia Mundi)
Played at around 10:15
Eugene Chadbourne: The Only Hell My Mama Ever Raised
From the 1980 album: There'll Be No Tears Tonight
(Parachute)
Played at around 10:25
Ivor Cutler: Go and Sit Upon the Grass
From the 1975 album: Velvet Donkey
(Virgin)
Played at around 10:30
Joseph Spence: Yellow Bird
From the 1972 album: Good Morning Mr Walker
(Arhoolie)
Played at around 10:45
Gagaku: Etenraku
From the album: Music! The Berlin Phonogramm-Archive, 1900-2000
(Wergo)
Played at around 10:55
Neneh Cherry: 7 Seconds
From the 1998 album: Man
(Circa)
Played at around 11:05