Saturday Morning for Saturday 8 November 2014
8:15 Bill Reid
Since he began flying helicopters in the early 1970s, Bill Reid has been involved in deer recovery, mountain rescue, fire-fighting, heli-fishing, heavy lifting and movie work, mainly in New Zealand, but also in Hong Kong, England and Papua New Guinea. He tells his own story, and that of his pilot father and son, in the new book Born to Fly (Random House, ISBN: 978-1-77553-691-8).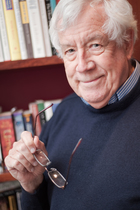 9:05 Doug Wilson
Dr Doug Wilson is the former head of Medicine and Regulatory Affairs for Boehringer Ingelheim in the United States. Now retired in Taupo, he continues to work with a range of pharmaceutical companies, including Nexus, AFT and Vaxxit, while writing stories for children, including the successful Tom Hassler series.
9:45 Thomas Buckley
Thomas Buckley is a Research Leader at Landcare Research where his work involves leadership of invertebrate systematics and the New Zealand Arthropod Collection. He is also jointly employed as an Associate Professor at the University of Auckland and is a Principal Investigator at the Allan Wilson Centre. He was one of over 100 researchers from 16 countries who have just published the first paper from the 1KITE study, which will ultimately look at over 1000 insect species and shine new light on insect evolution. The findings, "Phylogenomics resolves the timing and pattern of insect evolution", were published this week in Science.
10:05 Playing Favourites with Witi Ihimaera
Pioneering Maori novelist and short story writer Witi Ihimaera has also written for the stage and screen. He writes about his early life for the first time in Maori Boy: A Memoir of Childhood (Random House, 978-1-86979-726-5).
11:05 Benjamin Wright
Dr Benjamin F. Wright is an American producer, composer and musical director, who has worked with many musicians, including Justin Timberlake, OutKast, The Temptations, Earth, Wind and Fire, Gladys Knight, Aretha Franklin, Janet Jackson, and Michael Jackson (providing the string arrangements for Off the Wall). He recently completed production on a new album by New Zealand singer Caii-Michelle Baker, and is visiting Wellington for the launch of the album at a Royal Command Performance for Maori King Tukeitia and his wife Atawahi (8 November).
11:30 Stephen Mulqueen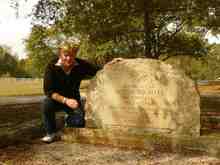 Dunedin jeweller Stephen Mulqueen returned this week from a four-month journey to Europe and North America, on a Fulbright and CNZ Arts Grant for his Poppies of War and Peace project. His most recent residency was at the Lamar Dodd School of Art at UGA in Athens, Georgia, where he researched the life and work of Moina Belle Michael, the "Poppy Lady" who made paper poppies into a fundraiser for disabled veterans.
11:45 Kate's Klassic
Kate Camp has published five collections of poems, most recently Snow White's Coffin (Victoria University Press, ISBN: 978-0-86473-888-2). She will discuss Persuasion, the 1818 novel by Jane Austen.
This Saturday's team
Producer: Mark Cubey
Wellington engineer: Carol Jones
Auckland engineer: Alex Baron
Dunedin engineer: Martin Balch
Research by  Infofind
Music played in this show
Tim Buckley: Buzzin' Fly
From the 1969 album: Happy Sad
(Elektra)
Played at around 9:40
Silvana Mangano: El Negro Zumbon
The 1953 single from the 1951 movie: Anna
(MGM)
Played at around 10:15
Renata Tebaldi: Ecco, respiro appena... lo son l'umile ancella from Cilea's Adriana Lecouvreur
From the 1993 album: Grandi Voci
(Decca)
Played at around 10:25
Frankie Lymon & the Teenagers: Why Do Fools Fall In Love?
The 1955 single from the compilation album: The Very Best of Frankie Lymon & the Teenagers
(Rhino)
Played at around 10:40
Lupin: Standing Upright Here
From the 2011 album: Ihimaera
(Universal)
Played at around 10:50
Michael Jackson: Don't Stop 'Til You Get Enough
From the 1979 album: Off the Wall
(Epic)
Played at around 11:05
Caii-Michelle: Help
The 2014 single from the forthcoming album: A Change is Gonna Come
(Caii-Michelle)
Played at around 11:15
John McDermott (with reading by Cliff Chatterton): In Flanders Fields
From the 1998 album: Buy Victory Bonds
(EMI)
Played at around 11:30