Saturday Morning for Saturday 11 October 2014
8:15 Karen Armstrong
Karen Armstrong is Britain's foremost scholar of world religion and the author of a number of books, most recently Fields of Blood: Religion and the History of Violence (The Bodley Head, ISBN: 978-1847921864). She launched the Charter for Compassion as a global peace initiative in 2009.
8:50 Sam Hall-McMaster
Sam Hall-McMaster is studying at Otago University, and is the winner of the third Sir Paul Callaghan Award for Young Science Orators, announced at the 2014 Eureka! Symposium on 10 October. His presentation was about nanotechnology.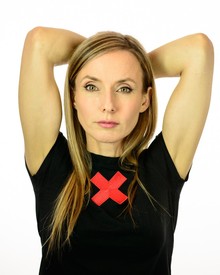 9:05 Natalie Jeremijenko
Australian-born artist Natalie Jeremijenko, whose work blends engineering, bioscience, art and design, is an Associate Professor in Art at the Steinhardt School of Culture, Education & Human Development, New York University. She is visiting New Zealand to deliver one of the keynote addresses, Reimagining Environmentalism, at the art and science symposium Breaking Ice, in Christchurch (11 October). She will also visit Wellington to deliver her xLECTURE at the Massey School of Art (12:00pm, 14 October), and speak at the panel discussion, Re-integrating Art, Design and Science for a Future World, at the Royal Society of New Zealand (6:00pm, 14 October).
9:45 Art with Mary Kisler

Mary Kisler is the Senior Curator, Mackelvie Collection, International Art, at the Auckland Art Gallery Toi o Tamaki. She will discuss Light Show, an exhibition organised by the Hayward Gallery, London, in association with Auckland Art Gallery Toi o Tāmaki. It is the first major presentation of international light-based art to be seen in New Zealand (Auckland Art Gallery, 11 October 2014 to 8 February 2015. You can see images from the exhibition in this online gallery.
10:05 Dave Dobbyn and Don McGlashan
Dave Dobbyn and Don McGlashan are two of New Zealand's pre-eminent songwriters. They will perform on stage together on the 2015 Winery Tour, joined by Supergroove and Anika Moa. The Winery Tour will play nine shows in nine wineries around New Zealand between late January and the start of March (Tauranga, Auckland, Matakana, Havelock North, Martinborough, Hamilton, New Plymouth, Upper Moutere and Waipara).
Photo: Steve Dykes
11:05 Kirsty Gunn
Kirsty Gunn is a novelist (Rain, The Big Music) and short story writer, and Professor of Creative Writing at the University of Dundee. She writes about her "Katherine Mansfield project" in her recently published book Thorndon: Wellington and Home (BWB Texts, ISBN: 978-1-927277-67-6), which is part of the BWB Texts series ("short books on big subjects") from Bridget Williams Books. Kirsty Gunn is giving two 1:30pm talks at the Aspiring Conversations festival of ideas in Wanaka this weekend: Telling Stories (11 October), and Where is Home? (12 October, with Vincent O' Sullivan).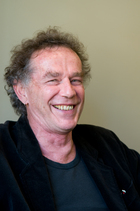 11:25 Martin Edmond
Martin Edmond is a writer of non-fiction, biography, poetry and screenplays. His new book, Barefoot Years
(BWB Texts, ISBN: 978-1-927277-67-6), is a memoir
of childhood, and part of a longer forthcoming work.
Photo: Liz Marsh
11:50 Hannah August
Hannah August was given the tricky job of identifying ten representative Wellingtonians who were involved in World War 1, as part of the city's free multi-media event, Wellington - Lest We Forget, curated by the Wellington City Council in association with Nga Taonga Sound and Vision (formerly The Film Archive) and Te Papa to commemorate the departure of the Expeditionary Force of ten ships taking to war on 16 October 2014. She also selected the footage for three archival pieces which will be projected onto three public buildings in the CBD to mark this occasion. 
Warship escorts for the New Zealand Expeditionary Force. Fitchett, W B, fl 1960 :Photograph album depicting the departure of Main Body, New Zealand Expeditionary Force. Ref: 1/4-009671-G. Alexander Turnbull Library, Wellington, New Zealand.
Music played during the programme
Details of tracks and artists will be listed on the Playlist section of this page shortly following broadcast.
This Saturday's team
Producer: Mark Cubey
Wellington engineer: Lianne Smith
Auckland engineer: Jeremy Ansell
Christchurch engineer: Andrew Collins
Research by Infofind
Music played in this show
Playlist
The Mutton Birds: The Heater
The 1994 single from the album: Salty
(Virgin)
Played at around 10:20
Dave Dobbyn: Blindman's Bend
From the 1998 album: The Islander
(Sony)
Played at around 10:30
Don McGlashan & the Seven Sisters: Bathe in the River
From the 2009 album: Marvellous Year
(Arch Hill)
Played at around 10:45
Dave Dobbyn: Kingdom Come
From the 2000 album: Hopetown
(Epic)
Played at around 10:55