Saturday Morning for Saturday 4 October 2014
8:15 David Ifill
David Ifill is a London taxi driver. He was previously interviewed by Kim Hill in his black cab on the Saturday Morning programme in June 2006.
8:45 Jayant Pinto

Dr Jayant Pinto, M.D., is an associate professor of surgery at the University of Chicago, and a specialist in sinus and nasal diseases. He is the lead author of a recently published study on how the inability of older adults to identify scents is a strong predictor of death within five years.
9:05 Helena Wiśniewska Brow

Helena Wiśniewska Brow is the 2013 recipient of the Adam Prize in Creative Writing. Her book, Give Us This Day: a Memoir of Family and Exile (VUP, ISBN: 9780864739681), tells the story of her father, one of the hundreds of exiled Polish children offered refuge in New Zealand in 1944. Helena will be participating in the Celebrating Everything Polish festival at the Museum of Wellington City and Sea (25 October to 2 November).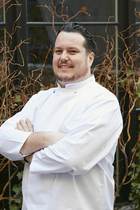 9:45 Matt Lambert
New Zealander Matt Lambert is the executive chef and co-owner of The Musket Room in New York, which received a highly coveted Michelin Star just four months after opening in May 2013, and has just had it renewed by the Michelin Guide.
10:05 Brooke Fraser
New Zealand singer/songwriter and philanthropist Brooke Fraser has sold over 700,000 albums (What to Do With Daylight, Albertine, Flags). She has released two tracks - Psychosocial and Kings + Queens – from her new album, Brutal Romantic, due in November, ahead of her North American tour in January and Australian and New Zealand tour in March 2015.

(This interview was filmed by Diego Opatowski and Jeremy Brick for Radio New Zealand; a teaser video can be seen now on this web page; and the full interview video on this page.)
11:05 Stefan Collini
Stefan Collini is professor of English literature and intellectual history at the University of Cambridge. He is in New Zealand as the Distinguished Visiting Fellow in the School of Humanities at the University of Auckland; while he is here he will be delivering a public lecture at Auckland University: What's Happening to Universities? Historical and Comparative Perspectives, considering some of the assumptions underlying current policy and how universities will develop in the twenty-first century.
11:45 Uther Dean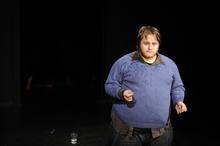 Uther Dean is performer and co-writer (with Hannah Banks, who directs) of Everything is Surrounded By Water, which was originally performed in living rooms during the New Zealand Fringe 2014, and won the Best Solo award. It is currently playing at BATS in Wellington (to 4 October) before an Auckland season (at The Basement, 7-11 October). Together Banks and Dean (with Paul Waggott) run the production company My Accomplice, producing the weekly podcast The Witching Hours, and a number of plays since 2009.
Music played during the programme
Details of tracks and artists will be listed on the Playlist section of this page shortly following broadcast.
This Saturday's team
Producer: Mark Cubey
Wellington engineer: Carol Jones
Auckland engineer: Alex Baron
Research by Anne Buchanan, Infofind
Music played in this show
Playlist
Jens Lekman: Black Cab
From the collection of 2003 & 2004 songs: Oh, You're So Silent, Jens
(Secretly Canadian)
Played at around 8:40
Aretha Franklin: Rolling in the Deep
From the forthcoming album: Aretha Franklin Sings the Great Diva Classics
(Sony)
Played at around 9:45
Brooke Fraser: Kings + Queens
From the forthcoming album: Brutal Romantic
(Sony)
Played at around 10:10
Brooke Fraser: Psychosocial
From the forthcoming album: Brutal Romantic
(Sony)
Played at around 10:25
Brooke Fraser: Brutal Romance
From the forthcoming album: Brutal Romantic
(Sony)
Played at around 10:40
Brooke Fraser: Ice On Her Lashes
From the 2010 album: Flags
(Sony)
Played at around 10:55
The Stone Roses: Waterfall
The Justin Robertson remix of the 1989 track from the album: Stone Roses Remixes
(Silvertone)
Played at around 11:40