Saturday Morning for Saturday 27 September 2014
8:15 Mary Beard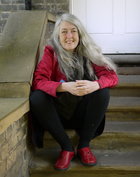 Mary Beard is Professor of Classics at the University of Cambridge, a fellow of Newnham College, and Royal Academy of Arts professor of ancient literature. She is the best-selling author of a number of books about the ancient world, a television presenter, classics editor of the Times Literary Supplement, and writer of the blog, A Don's Life, which appears in The Times, and extracted in book form as It's a Don's Life (2009, Profile, ISBN: 987-1846682513) and All In a Don's Day (2012 (Profile, ISBN: 978-1846685361). She has also become renowned for her fight back against online abuse and trolling.
9:05 Peter Mullan
Peter Mullan is a Scottish actor (Top of the Lake, My Name is Joe) and director (The Magdalene Sisters, Neds). He is visiting New Zealand to take a master class and speak In Conversation at the third annual event for filmmakers, Big Screen Symposium 2014 (27-28 September).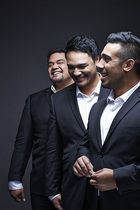 9:45 Sol3 Mio
Samoan brothers Pene and Amitai Pati and their cousin Moses Mackay record and perform as the trio Sol3 Mio. Their self-titled debut album, featuring an operatic take on a range of traditional and popular songs, was the biggest selling album in New Zealand in 2013. A book about their life story, Sol3 Mio: Our Story (Penguin), will be published in late October, and a DVD of their live show, Ladies & Gentlemen…, will be released in November. Sol3 Mio are currently on tour, performing in Wellington (28 and 29 September) and Sydney (22 October) in advance of a 11-date UK tour in November, supporting English singer Alfie Boe, then Christmas in the Vines (Auckland, 21 December) and a New Zealand tour in February/March 2015.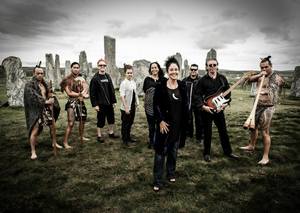 10:05 Moana Maniapoto and Paddy Free
Singer and songwriter Moana Maniapoto has been performing and recording since 1987, and formed her band Moana in the Tribe with its soul-haka-funk fusion in 2002, touring internationally. Paddy Free is a member of electronic duo Pitch Black, and has been playing keyboards as a member of The Tribe since 2013. He produced and co-wrote the fifth Moana and the Tribe album, Rima, which has just been released. (Moana, Paddy and the Tribe also perform in session on Music 101 today.)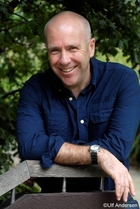 11:05 Richard Flanagan
Tasmanian writer Richard Flanagan is the author of six novels; his latest is The Narrow Road to the Deep North (Vintage Australia, ISBN: 978-1-741666700), about prisoners of war on the Burma Railway during the Second World War. It has been hailed around the world as a masterpiece, won the 2014 Australian Indie Award, the 2014 Western Australia Premier's Book Award, and has been shortlisted for the 2014 Man Booker prize.
11:45 Poetry with Gregory O'Brien
Painter, poet, curator and writer Gregory O'Brien is the author of a number of books, most recently the collection Beauties of the Octagonal Pool (AUP, 2012).He will discuss Puna Wai Korero: an Anthology of Maori Poetry in English, edited by Reina Whaitiri and Robert Sullivan (Auckland University Press, ISBN: 978-1869408176).
Music played during the programme
Details of tracks and artists will be listed on the Playlist section of this page shortly following broadcast.
This Saturday's team
Producer: Mark Cubey
Wellington engineer: Lianne Smith
Auckland engineer: Jeremy Ansell
Research by Infofind
Music played in this show
Playlist
Leonard Cohen: Slow
From the 2014 album: Popular Problems
(Columbia)
Played at around 8:55
Moana and the Tribe: Seashell
From the 2014 album: RIMA
(Black Pearl)
Played at around 10:05
Moana and the Tribe: Water People
From the 2014 album: RIMA
(Black Pearl)
Played at around 10:20
Aotearoa: Maranga Ake Ai
The 1985 single from the album: Tihei Mauriora
(Jayrem)
Played at around 10:35
ColdCut: This Island Earth
From the 2006 album: Sound Mirrors
(Ninja Tune)
Played at around 10:45
Bob Marley & The Wailers: War
From the 1976 album: Rastaman Vibration
(Island)
Played at around 10:50
Moana and the Tribe: Not Alone
From the 2014 album: RIMA
(Black Pearl)
Played at around 10:55