Saturday Morning for Saturday 28 June 2014
8:15 Kent Greenfield
Kent Greenfield is Professor of Law and Law Fund Research Scholar at Boston College Law School. He is the author of the 2011 book, The Myth of Choice: Personal Responsibility in a World of Limits (Biteback Publishing, ISBN: 978-1-84954-307-1).
8:45 Jon Waters
Jon Waters is a Professor in the Department of Zoology, Otago University, and a Principal Investigator at the Allan Wilson Centre. He has research interests in how biological communities respond to environmental change, including historical climate fluctuations and more recent anthropogenic impacts. His recent work has focused on prehistoric sea lions, penguins and other coastal species.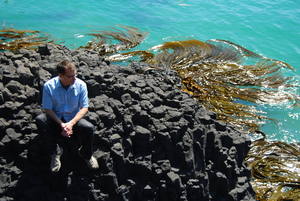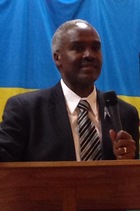 9:05 Charles Murigande
Charles Murigande is the Tokyo-based Rwandan High Commissioner to New Zealand and Australia. He returned from exile to his home country in 1994, after the genocide of nearly a million people. A former secretary-general of the Rwandan Patriotic Front, he held a range of ministerial positions in the government of Rwanda.
10:05 Playing Favourites with Giovanni Tiso
Giovanni Tiso is an Italian writer and translator based in Wellington. His main research interest is cultural theory, in particular the relationship between memory and technology, which was the subject of his doctoral dissertation. He blogs weekly at Bat, Bean, Beam, writes regularly for the Overland site, and tweets as @gtiso.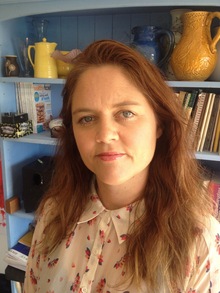 11:05 Lotta Dann
Lotta Dann started drinking alcohol at 15, trained as a journalist at 18, and spent 20 years perfecting both skills. After deciding to stop drinking, she started the anonymous blog, Mrs D is Going Without, which is also the title of her new memoir (Allen & Unwin, ISBN: 978-1-87750-539-3). Read an extract on this page.

11:45 Poetry with Gregory O'Brien
Painter, poet, curator and writer Gregory O'Brien is the author of a number of books, most recently the 2012 collection, Beauties of the Octagonal Pool (AUP), and is introducing New Zealand poets on the Best American Poetry website. He will discuss the new collection, Essential New Zealand Poems: Facing the Empty Page, edited by Siobhan Harvey, Harry Ricketts and James Norcliffe (Godwit, ISBN: 978-1-775-53459-4), and One Human in Height by Rachel O'Neill (Hue & Cry, ISBN: 978-0-473-25756-9). Rachel O'Neill will read her poetry on 21 July at Te Papa, during Tree, Horse, Human: Three New Poets, part of the International Institute of Modern Letters' Writers on Mondays series.
Music played during the programme
Details of tracks and artists will be listed on the Playlist section of this page shortly following broadcast.
This Saturday's team
Producer: Mark Cubey
Wellington engineer: Lianne Smith
Dunedin engineer: Martin Balch
Research by Anne Buchanan, Infofind
Music played in this show
Playlist
Area: Gioia E Rivoluzione (Joy and Revolution)
From the 1975 album: Crac!
(Cramps)
Played at around 10:20
Modena City Ramblers: Bella Ciao
From the 1995 compilation album: Materiale Resistente
(Consorzio Pruduttori Independenti)
Played at around 10:30
Jacques Brel: Les Bourgeois
The 1962 recording from the 1998 compilation album: Master Serie
(Polygram)
Played at around 10:45
Liza Minnelli and Joel Grey: Money Money
From the 1972 soundtrack album to the film: Cabaret
(MCA)
Played at around 10:55