Saturday Morning for Saturday 5 April 2014
8:15 Nancy Andreasen
Neuroscientist and psychiatrist Nancy C. Andreasen, M.D., Ph.D., is Andrew H. Woods Chair of Psychiatry and Director of its Neuroimaging Research Center and the Mental Health Clinical Research Center at The University of Iowa Carver College of Medicine. Dr Andreasen is the inaugural Creative Fellow for the University of Auckland's Creative Thinking Project, and delivered the talk, The Creative Brain: The Neuroscience of Genius, on 2 April. She will speak at public events at the Auckland Art Gallery (7 April), Creative Waikato in Hamilton (two sessions on 8 April), and Te Papa in Wellington (10 April). Kim Hill's 2011 interview with Dr Andreasen can be listened to here.
8:45 Jeff Milchen
Jeff Milchen is the co-founder of the Montana-based American Independent Business Alliance, a non-profit organisation that assists independent, locally-owned businesses and communities. The AIBA has spoken out against this week's McCutcheon v. FEC decision by the US Supreme Court, which struck down a law that limited the freedom of Americans to fund candidates, parties, and political organisations of their choosing.
9:05 Rebecca Mead
Rebecca Mead is a staff writer for The New Yorker. She has written for many newspapers and magazines and is the author of One Perfect Day: The Selling of the American Wedding. Her new book is The Road to Middlemarch : My Life with George Eliot (Text Publishing, ISBN: 9781922079329), detailing her relationship with the 1874 novel, which she has re-read every five years since her first encounter at the age of 17.
10:05 Playing Favourites with Owen Clarke
Lieutenant Commander Owen Clarke has been Director of Music for the Royal New Zealand Navy Band since 2012, after 12 years with the Royal New Zealand Air Force Band. The Navy Band recently released its first recording since 1982, He Waiata Moana / Ocean Songs (Navy/Ode).
11:05 Yannis Simonides
Actor, writer and producer Yannis Simonides is the founder and director of the Greek Theatre of New York. He has been performing Socrates Now, an adaptation of Plato's classic The Apology of Socrates with an interactive dimension, since 2004, with over 300 performances in 15 countries. He brings the production to New Zealand, this month, with performances in Wellington (5 and 7 April), Palmerston North (9 April), and Auckland (12 and 14 April).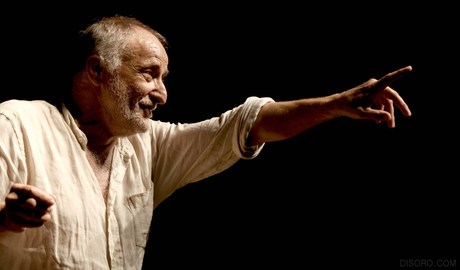 11:45 Poetry with Gregory O'Brien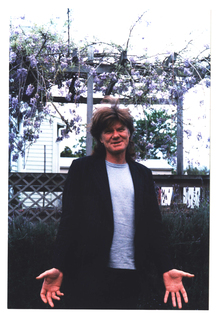 Painter, poet, curator and writer Gregory O'Brien is the author of a number of books, most recently the collection Beauties of the Octagonal Pool (AUP, 2012). He will discuss the work of Alan Brunton, as collected in Beyond the Ohlala Mountains: Alan Brunton Poems 1968-2002, edited by Michele Leggott and Martin Edmond (Titus Books, ISBN: 978-1-877441-47-9). Brunton's reading of his poetry is online at the New Zealand Electronic Poetry Centre, and he features in the 1979 Sam Neill film, Red Mole on the Road, at NZ On Screen.
Music played during the programme
Details of tracks and artists will be listed on the Playlist section of this page shortly following broadcast.
This Saturday's team
Producer: Mark Cubey
Wellington engineer: Carol Jones
Auckland engineer: Ian Gordon
Research by Anne Buchanan, Infofind
Music played in this show
Playlist
Rosanne Cash: When the Master Calls the Roll
From the 2014 album: The River & the Thread
(Bluenote)
Played at around 9:05
Camera Obscura: Cri de Cœur
From the 2013 album: Desire Lines
(4AD)
Played at around 9:55
Tinariwen: Timadrit is Sahara
From the 2014 album: Emmaar
(World Circuit)
Played at around 11:55
Playing Favourites with Owen Clarke
The Royal New Zealand Navy Band: Semper Fidelis
From the 2014 album: He Waiata Moana / Ocean Songs
(Navy/Ode)
Played at around 10:05
Russian National Orchestra conducted by Mikhail Pletnev: Shostakovich Festive Overture op.96
From the 1994 compilation album: Russian Overtures
(Deutsche Grammaphon)
Played at around 10:15
The Royal New Zealand Navy Band: Dixi
From the 2014 album: He Waiata Moana / Ocean Songs
(Navy/Ode)
Played at around 10:30
Maria Callas: Si, mi chiamano Mimi from La Boheme
From the 1988 compilation album: Italian Opera Duets
(EMI)
Played at around 10:40
The Royal New Zealand Navy Band featuring Simon O'Neill: Here's to the Heroes
From the 2014 album: He Waiata Moana / Ocean Songs
(Navy/Ode)
Played at around 10:55