Saturday Morning for Saturday 22 March 2014
8:15 Robin Grimes
Professor Robin Grimes is the British Foreign Office Chief Science Adviser, a nuclear energy specialist, and Professor of Materials Physics at Imperial College. He is visiting New Zealand as a guest of the British High Commission to speak at The Energy Conference 2014 in Wellington, presented by the National Energy Research Institute and the University of Otago.
8:45 Nicolai Petro
Nicolai Petro is professor of politics at the University of Rhode Island, and is currently a Fulbright research scholar in Ukraine.
9:05 A.M. Homes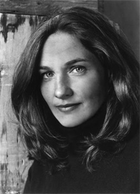 American writer A.M. Homes is the author of 11 books including the novels May We Be Forgiven (2012, Granta, ISBN: 978-1-84708-323-4), This Book Will Save Your Life (2006, Granta, ISBN: 978-1-86207-933-5), Music For Torching (1999, Granta, ISBN: 978-1-84708-726-3), The End of Alice (1996, Granta , ISBN: 978-1-84708-725-6), and Jack (1989, Granta, ISBN: 978-1-84708-770-6), as well as non-fiction writing, and the 2007 memoir The Mistress's Daughter (Granta, ISBN: 978-1-84708-011-0). She teaches at Princeton University and is active on the boards of The Pen American Center and Yaddo, a 100 year old artists' colony in upstate New York. A.M. Homes is a guest at the Auckland Writers Festival, speaking at the Gala Night (15 May), doing a reading (16 May), and in conversation with Paula Morris (17 May).
9:45 Classical Music with Davinia Caddy
Dr Davinia Caddy is a senior lecturer at Auckland University's School of Music, a flautist, and the author of How to Hear Classical Music (Awa Press). She will discuss harmony.
10:05 Damien Dempsey
Irish musician Damien Dempsey has been recording since 2000, and is now one of the biggest stars in his own country. He has just released It's All Good, The Best of Damien Dempsey (Clear Records), and visits New Zealand for the first time with four solo shows, in Wellington (22 March), Christchurch (27 March), Dunedin (28 March), and Auckland (29 March).
11:05 Niall McLaughlin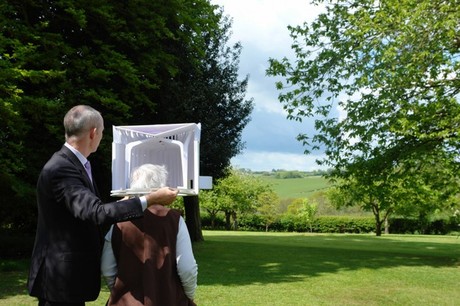 Swiss born, Irish educated and London based architect Niall McLaughlin is a visiting Professor of Architecture at University College London. He established his own practice in 1990, won Young British Architect of the Year in 1998, was one of the BBC Rising Stars in 2001 and his designs have won many awards in the UK, Ireland and the United States. As guest lecturer for the 2014 Futuna Lecture Series, he speaks in Auckland (19 March), Christchurch (20 March) and at Futuna Chapel's Open Day in Wellington (23 March).
11:45 Kate's Klassic: The Go-Between
Kate Camp has published five collections of poems, most recently Snow White's Coffin (Victoria University Press, ISBN: 978-0-86473-888-2). She will discuss The Go-Between, the 1953 novel by L.P. Hartley (Hamish Hamilton).
Music played during the programme
Details of tracks and artists will be listed on the Playlist section of this page shortly following broadcast.
This Saturday's team
Producer: Mark Cubey
Wellington engineer: Carol Jones
Auckland engineer: Jeremy Ansell
Research by Anne Buchanan, Infofind
Music played in this show
Playlist
Classical Music with Davinia Caddy
Choir of King's College, Cambridge: J.S. Bach, Herzliebster Jesu, was hast du verbrochen
From the album: Bach: St Matthew Passion
(House of Classics HC220305)
Played at around 9:45
Polish National Radio Symphony Orchestra with Bernd Glemser (piano): Tchaikovsky, Piano Concerto No. 1 (First movement)
From the album: Tchaikovsky Piano Concertos
(Naxos 8.550819)|
Played at around 9:50
Michael Chance (soloist) and Choir of King's College, Cambridge: J.S. Bach, Erbarme dich
From the album: Bach: St Matthew Passion
(House of Classics HC220305)
Played at around 9:55
Tasmin Little (violin) and Martin Roscoe (piano): Spiegel im Spiegel
From the album: The Very Best of Arvo Pärt
(Warner/EMI 5099962944359)
Played at around 9:58
Playing Favourites with Damien Dempsey
Damien Dempsey: It's All Good
From the 2013 compilation album: It's All Good: The Best of Damien Dempsey
(Clear Records)
Played at around 10:10
Sinead O'Connor: Famine
From the 1994 album: Universal Mother
(Ensign)
Played at around 10:30
Luke Kelly: Schooldays Over
From the 2010 compilation album: The Definitive Collection
(Celtic Airs)
Played at around 10:40
Bob Marley: War
From the 1976 album: Rastaman Vibration
(Island)
Played at around 10:45
Damien Dempsey: Colony
Live in the Wellington studio of Radio New Zealand
Played at around 10:55
Other music played
Laura Cantrell: All the Girls Are Complicated
From the 2013 album: No Way There From Here
(Cadiz Music)
Played at around 11:45