Saturday Morning for Saturday 5 October 2013

8:15 John Sulston
Sir John Sulston was jointly awarded the Nobel Prize for Physiology or Medicine in 2002. From 2010 to 2012, he led the Royal Society of London's international working group People and the Planet, studying the links between global population and consumption. He is visiting New Zealand to deliver the 2013 Rutherford Memorial Lecture, People and the Planet: How Can We All Live and Flourish on a Finite Earth?, in Auckland (6:00pm, 8 October), Wellington (4:00pm and 6:00pm, 9 October), and Dunedin (7:00pm, 10 October).
9:05 Margaret Drabble
Dame Margaret Drabble, Lady Holroyd, DBE, FRSL, is an English novelist, biographer and critic. She has just published her first novel in seven years, The Pure Gold Baby (Text Publishing, ISBN: 978-1922-147516).
9:45 Art with Mary Kisler
Mary Kisler is the Senior Curator, Mackelvie Collection, International Art, at the Auckland Art Gallery Toi o Tamaki. She will discuss What Jane Saw, an online recreation created by Professor Janine Barchas and her team at University of Texas, Austin, of the 1813 London exhibition of paintings by Sir Joshua Reynolds at the British Institution, as viewed by Jane Austen. Click here for images from the exhibition.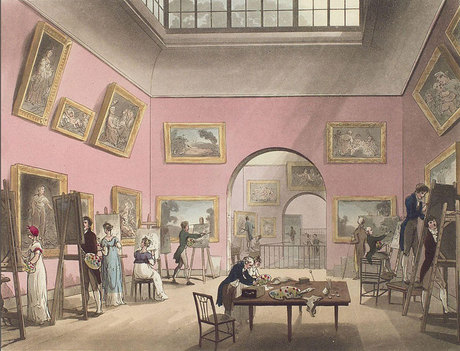 10:05 Playing Favourites with Eddie Rayner
Eddie Rayner was the original keyboard player for Split Enz. His latest project, ENZO - Stranger Than Fiction, reunites him with four other original members of Split Enz (Mike Chunn, Geoff Chunn, Emlyn Crowther, Wally Wilkinson), along with his new 15-piece ENZEMBLE dance band, and six contemporary vocalists, providing new interpretations of songs composed by the Finn brothers, Phil Judd and Eddie Rayner (St Mary's in Holy Trinity, Auckland, 2-4 November).
11:05 Samantha Geimer
Samantha Geimer is the author of the memoir, The Girl: A Life in the Shadow of Roman Polanski (Simon and Schuster, ISBN: 978-1-47112-950-6).
11:45 Kate's Klassic
Kate Camp has published five collections of poems, most recently Snow White's Coffin (Victoria University Press, ISBN: 978-0-86473-888-2). Kate will discuss The Group, the 1963 novel by Mary McCarthy (Virago Press, ISBN:  978-1-84408-593-4).
Music played during the programme
Details of tracks and artists will be listed on the Playlist section of this page shortly following broadcast.
Studio operators
Wellington engineer: Carol Jones
Auckland engineer: Ian Gordon
Music played in this show
Playlist
Playing Favourites with Eddie Rayner
The ConRays: Something in the Air
From the 2011 album: Still Hot!
(Bandcamp)
Played at around 10:15
Split Enz:129
From the 1979 album: The Beginning of the Enz
(Mushroom)
Played at around 10:25
Russ Conway: Roulette
From the 1988 album: His Greatest Hits
(EMI)
Played at around 10:35
Yes: Yours is No Disgrace
From the 1970 album: The Yes Album
(Island)
Played at around 10:50
Grace Brebner: In Pieces
Unreleased 2013 track
Played at around 11:05