Saturday Morning for Saturday 28 September 2013
8:15 Bill Bryson
Best-selling non-fiction writer Bill Bryson is best known for his 2003 book, A Short History of Nearly Everything. His new book, One Summer; America 1927 (Doubleday, ISBN: 978-0-385-60828), examines the events of a season that changed the world forever.
9:05 Elizabeth Gilbert
Elizabeth Gilbert is best known for her 2006 bestseller Eat, Pray, Love. Her new novel is The Signature of All Things (Viking, ISBN 978-1-40884-190-7), and she will be a guest at Writer's Week (7-12 March) during the 2014 New Zealand Festival in Wellington (21 February to 16 March).
10:05 Playing Favourites with Paul and Andrew Bayly
Twin brothers Paul and Andrew Bayly run the merchant bank and strategic advisory firm, Cranleigh. Both have Special Forces backgrounds with armies around the world. More recently, Andrew has climbed a number of mountains in Antarctica and towed a sled to the South Pole. Paul is a Fellow of the Royal Geographical Society, and was a project adviser and sailor on both the Borobudur Ship Expedition (a reconstructed 700AD century ship), and the Phoenician Ship Expedition (a reconstructed 600BC ship). His book, Dr David Livingstone: Africa's Greatest Explorer (The Man, the Missionary and the Myth 1813-1873), will be launched at the Royal Geographical Society in November.
11:05 Lorde
New Zealand singer Lorde has the number three single (Royals) on the Billboard Hot 100 in the United States, and has topped the Billboard Digital Sales chart. In New Zealand, her singles Team, Royals, and Tennis Court sit at number three, five and 18 respectively, and The Love Club EP is number two on the album chart. Her debut album, Pure Heroine, has just been released.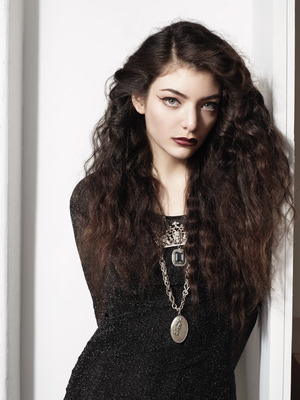 Lorde. Photograph by Charles Howells
11:45 Children's Books with Kate De Goldi
New Zealand writer Kate De Goldi is the author of many books, including 2013 NZ Post Children's Book Awards finalist, The ACB with Honora Lee. She will discuss The Positively Last Performance by Geraldine McCaughrean (Oxford University Press, ISBN: 978-0-19-273320-7), and A Very Unusual Pursuit by Catherine Jinks (Allen & Unwin, ISBN: 978-1-74331-306-0).
Music played during the programme
Details of tracks and artists will be listed on the Playlist section of this page shortly following broadcast.
Studio operators
Wellington engineer: Lianne Smith
Music played in this show
Playlist
Scott Bradlee and Postmodern Jukebox: Call Me Maybe
The 2013 digital single
Played at around 8:55
Marvin Gaye: Got To Give It Up (Part 1)
The 1977 single from the film soundtrack: Eat Pray Love
(Sony)
Played at around 9:05
Bill Fay: This World
From the 2012 album: Life is People
(Dead Oceans)
Played at around 9:55
Lorde: Ribs
From the 2013 album: Pure Heroine
(Universal)
Played at around 11:10
Lorde: Royals
The 2013 single from the album: Pure Heroine
(Universal)
Played at around 11:25
Lorde: A World Alone
From the 2013 album: Pure Heroine
(Universal)
Played at around 11:35
Playing Favourites with Paul and Andrew Bayly
Coldplay: Viva La Vida
From the 2008 album: Viva La Vida or Death and All His Friends
(Parlophone)
Played at around 10:15
Geoffrey Gurrumul Yunupingu: Wiyathul
From the 2008 album: Gurrumul
(Skinnyfish)
Played at around 10:35
The Hollies: He Ain't Heavy, He's My Brother
The 1969 single from the compilation album: The Hollies' Greatest Hits
(Epic)
Played at around 10:55