Nine To Noon for Tuesday 11 August 2015
09:05 Mortgagee sales on the rise nationwide
John Waugh is a lawyers specialising in banking issues who represents a number of rural clients. He has 20 years experience in banking with a number of major banks. Janette Walker is a former Wairarapa farmer, she is now a rural debt mediator, based in Blenheim.
09:20 Recreational fishers to show economic worth to get more fish quota
Recreational fishers are to put dollar figures on what the sector is worth in a bid to get more quota off commercial fishers. The New Zealand Marine Research Foundation is funding a study to show how much recreational fishing contributes to gross domestic product.
Its spokesman Jeff Romeril says the commercial fisheries sector gets 94 percent of the allowable fisheries quota... while recreational fishers get just 6 percent. He says an estimated 900 thousand people go fishing in New Zealand each year - with a further  100 thousand international visitors also giving it a go - and more fish should be available to the recreational sector.
9:30 Lauren Kickham and Howard Frederick of the Great Elephant Census
The team that conducts the great elephant census in Africa says it was stunned to find that Tanzania has lost two thirds of its elephant population in just four years.
It blames organised poaching, due to demand from China for ivory.
09:45 US Correspondent Susan Milligan
Susan Milligan is a former White House and National Political Correspondent for the  Boston Globe. She is a Contributing Editor to US News and World Report. She also writes for The Washingtonian, Rhode Island Monthly, AARP Bulletin, eJournal and other publications. She teaches a course in Government and the Media to Boston University students at the Washington DC Campus.
10:05 Animal behaviourist Jackson Galaxy
Animal behaviourist Jackson Galaxy on animal cruelty legislation, and how cat videos have overtaken porn on the net. He hosts the long running TV series My Cat From Hell seen in New Zealand on Animal Planet. He helps people who're struggling with cats with behavioural issues, though more often than not, it's the cat guardians who need help. He says while more than three million unwanted cats a year are put down in America, that's a fraction of the number euthanised when he started out in animal welfare around two decades ago.
10:35 Book review: 'A Crooked Rib' by Judy Corbalis
Published by Vintage, RRP$38.00. Reviewed by Carole Beu.
10:45 The Reading: 'Postman', written and read by Elspeth Sandys
Delayed by snow at Munich airport a NZ woman strikes up conversation with an elderly German man. Echoes of the war reverberate casting a shadow over their brief connection (RNZ)
11:05 Business commentator Rod Oram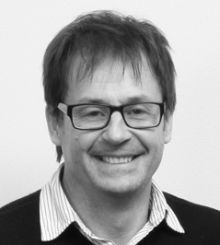 11:25 Architectural design for aging
Guy Luscombe has more than 30 years of experience in the public and private sector to the AJA team. For the past twelve years he has focused on the aging sector, but is also passionate about how design can improve the built environment and create communities that enhance the living experience for people of all ages. Guy has written extensively on design and aging and is a regular speaker at conferences.
11:45 Media commentator Gavin Ellis
Gavin Ellis is a media commentator and former editor of the New Zealand Herald.  He can be contacted on gavin.ellis@xtra.co.nz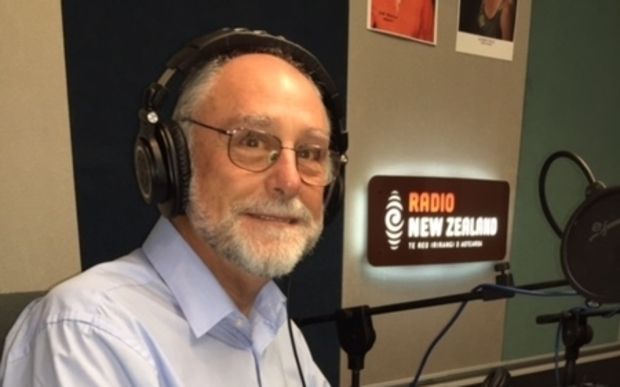 Music played in this show
Artist: Lawrence Arabia
Song: Lick Your Wounds
Composer:
Album: The Sparrow
Label:
Time: 10.35