Nine To Noon for Monday 10 August 2015
09:05 Calls for more support for parents and caregivers of children with foetal alcohol damage
Fetal Alcohol Spectrum Disorder - or FASD - covers a wide range of brain and physical development impairments that start with prenatal exposure to alcohol. It can result in significant behaviour and learning problems, that are not easily addressed. Families and FASD experts want it to be classed as a disability so that services to diagnose and treat it, are better aligned and funded. Lynn Freeman speaks with a couple who foster two children with FASD and FASD expert consultant Kerryn Bagley, who is based in Brisbane.
09:30 Nobel prize winning cell biophysicist Erwin Neher on ageing well
Nobel prize winning biophysicist Erwin Neher on how to age well, and the best ways to keep our bodies and minds from degenerating. Erwin Neher won the Nobel prize for medicine in 1991 along with Bert Sakmann, for their discovery of ion channels in cells. He's a director at the prestigious Max Planck Institute for Biophysical Chemistry in Göttingen,  and is about to visit New Zealand as a judge for the 200 thousand dollar Ryman Prize awarded for the best idea or advance in the world that enhances quality of life for older people.
09:45 Africa correspondent Debora Patta
Debora Patta reports on Burundi election and claims of corruption, and the Nigerian army has rescued more children from the extremist Boko Haram group.
10:05 Rise of the machines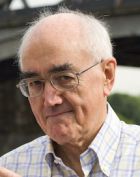 Just over 40 years ago James Burke predicted the rise of personal computers would lead to a future where the whole world was interconnected.
Today he's predicting an even bigger technological revolution, he thinks the rise of machines called "personal nanofactories" are going to change the world from one where people compete for scarce resources to one of near infinite abundance. What's more he says this is all going to happen in the next 50 years.
James Burke is a science historian and he's currently writing a book about where science will take us in the coming decades. He's also the creator of a hugely popular TV show called Connections which was broadcast in the 1970s and explored the links between topics as diverse as marine navigation and classical composers.
10:30 Book Review: The Readers of Broken Wheel Recommend by Katarina Bivald
Reviewed by Lisa Finucane
The Readers of Broken Wheel Recommend by Katarina Bivald
Published by Chatto & Windus
10:45 The Reading: 'Only Connect', written and read by Elspeth Sandys
A woman escapes the city for a very remote shearer's cottage after her life partner dies leaving her friends and family feeling bewildered and abandoned (RNZ, 1 of 1)
11:05 Politics with Mike Williams and Matthew Hooton
11:30 Hot Sauce with Nick Brown
Nick Brown is the director of Huffman's hot sauce, a company started in Wellington by chef Nick Huffman. Their hot sauce recently won a major award at the World Hot Sauce Awards.
Recipes for Hot Chicken Wings and Roasted Pepper, Chilli, Paprika and Orange Soup.

Top left: Nicholas Huffman Top right: Nick Brown
11:45 Urban issues with Tommy Honey
Affordable Housing in Queenstown.
Links: