Nine To Noon for Friday 7 August 2015
09:05 Fonterra's financial position
While farmers around the country anxiously await Fonterra's revelation today of its forecast milk price for the new season some in the sector are wanting answers about Fonterra's financial position. Some economists are predicting farmers could get as a little as three dollars fifty per kilogram of milk solids, down from the five-dollars-25 set at the start of the season. Will Wilson is an agricultural consultant, company director and part owner and director of several dairy farms. He says Fonterra's financial position - specificially its liquidity - was concerning in January,  when it posted its interim result - and the environment has only gotten worse since then with milk prices falling. Con Williams is an ANZ rural economist.
09:20 US transport entrepreneur Gabe Klein on transport solutions for cities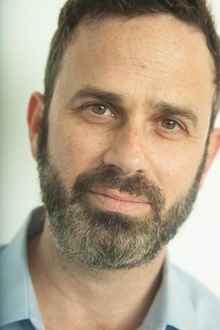 Gabe Klein is a US transport innovator and entrepreneur, who is a pioneer of the car and bike sharing movement. He co-founded On The Fly, the first electric, multi-unit food truck company in the United States and he's held key transport department positions in Washington DC and Chicago, where he oversaw the building of over a hundred kilometres of bike lanes - and then launched the largest bikeshare system in the US, Divvy.
Gabe Klein's love of transport began with his first job at the age of 5 in his father's bicycle shop and his mission is to find transport solutions for cities' congestion problems.
09:30 Researchers use powers of deduction to unlock Christie mysteries
To honour the 125th birthday of Agatha Christie, British researchers have used their powers of deduction to spot 'whodunnit' . Where the novel is set, the primary means of transport used in the book, and how the victim meets their messy end are all vital clues to unmask the killer in the mystery maven's much-loved novels. Dr James Bernthal from the University of Exeter was one of the panel of experts working on the formula and organises international Agatha Christie conferences.
09:45 Asia correspondent Jamil Anderlini
News from the Asian region with our correspondent Financial Times Beijing Bureau chief, Jamil Anderlini.
10:05 Hannah August - The Man Drought
In New Zealand there are 50 thousand more women than men in the 25 to 49 age group. It's been called "The Man Drought", and has been the subject of numerous media articles with titles such as She's a Hard Road to find a Perfect Man and Intellectual Man Drought Foils Search for Mr Right.
Wellington writer, Hannah August felt the way the issue has been portrayed in the media doesn't capture the diversity of single women's experiences. She decided to conduct her own research and interview a range of single women. Her book No Country for Old Maids? Talking About the Man Drought has just been published by Bridget Williams books.
Read more about all the single ladies on The Wireless
10:30 Book Review: A Curious Career by Lynn Barber
Reviewed by Kiran Dass
A Curious Career by Lynn Barber
10:45 The Reading: 'Heart of Silence' by Steve Danby read by Robyn Duncan-Cox (Part 2 of 2)
Reminiscing about her 15th birthday an old woman transports us back to Thames during the goldmining years.
11:05 New music with Grant Smithies
Grant Smithies gets a lungful of Wellington "stoner country" band So Laid Back Country China, adds a "lysergic soul" chaser courtesy of Perth's deeply trippy Tame Impala, then hits the dancefloor and dances like a teenager to Swedish pop sensation, Robyn.
So Laid Back Country China With Knees of Honey in Goodbye Canyon
"The second album from this self-described "stoner country" band from Wellington, and a lovely atmospheric thing it is, too, even for a drug-avoidant tee-totaller like myself…"
Tame Impala, Currents
"The third album from Kevin Parker's Aussie psych-rock "one man band" band, Tame Impala, and not nearly as "psych rock" as the last two albums, Innerspeaker (2010) and Lonerism (2012). A serious grower of a record."
Robyn & La Bagatelle Magique Love Is Free E.P.
"A collabrorative EP/ mini-album between Swedish pop poppet Robyn Carlsson, her long-time keyboardist Markus Jagerstedt and the late, great Swedish producer Christan Falk, who died last year. Released today."
11:30 Sports commentator Brendan Telfer
Brendan Telfer discusses the first day of the Ashes, the Netball World Cup starts today in Sydney - the All Blacks are there too for Saturday's Rugby Championship decider against the Wallabies; the athletics drugs scandal suggesting dozens of medallists at recent Olympic Games may have returned suspicious drugs tests results; and the Rio Olympics are just one year away.
11:45 The Week that Was with comedians Te Radar and Pinky Agnew
Music played in this show
Artist: Velvet Underground
Song: Who Loves the Song
Composer: Reed
Album: "Loaded"
Label: Warner
Plus Grant Smithies' music selection:
Artist: So Laid Back Country China
Song: With Knees of Honey
Comp: Keene/ Ferry.
Album: With Knees of Honey in Goodbye Canyon
Label: Self released
Artist: So Laid Back Country China
Song: Stone Weight Descent
Comp: Keene/ Ferry.
Album: With Knees of Honey in Goodbye Canyon
Label: Self released
Artist: Tame Impala
Song: The Moment
Comp: Kevin Parker
Album: Currents
Label: Modular
Artist: Robyn & La Bagatelle Magique
Song: Love Is Free ft. Maluca (title track)
Comp: Robyn/ Jagerstedt/ Falk
Album: Love Is Free E.P.
Label: Konichiwa/Rhythmethod