Nine To Noon for Thursday 9 July 2015
09:05 WHO 'unfit to deal with global emergencies': report
A report on the Ebola outbreak, which has killed more than eleven thousand people in West Africa, has concluded that the World Health Organisation lacks the capacity and culture to deal with global health emergencies.
The independent report found the W.H.O's response was hampered by a lack of funding and poor communication. Dame Barbara Stocking led the independent panel which conducted the review.
09:20 How smart phones are transforming the news and media landscape around the world
Smart phones and mobile devices are changing media organizations around the world, as consumers access content from wherever they are at any time. Rebecca Howard is the woman charged with developing and growing the New York Times video content. The Times is one of the biggest and most respected newspapers in the United States, but  has seen a decline in readership over recent years. It's now invested heavily in video - creating new jobs in digital journalism, while eliminating traditional newsroom jobs.
09:45 UK correspondent Matthew Parris
Matthew Parris reports on the first Conservative-only budget for 19 years; the tenth anniversary of the 7/7 London bombings and the growing debates over EVEL (English Votes for English Laws).
10:05 From sleeping rough, to policing the streets
During his 27 years in the force, Queensland Senior Sergeant Corey Allan has developed several grassroots programmes with social issues and at-risk people at the core. Parts of his own childhood were less than idyllic, and as a young person he also spent some time homeless, living on his wits and sleeping rough. Three years ago he was awarded a Churchill Fellowship for policing and crime prevention and he travelled to New Zealand and other countries to look at how homeless youth were being helped.
10:30 Book review: 'The Lives of Colonial Objects' Edited by Annabel Cooper, Lachy Paterson and Angela Wanhalla            
Published by Otago University Press, RRP$50.00. Reviewed by Paul Diamond.
10:45 The Reading: 'I Am Not Esther' by Fleur Beale, read by Hana Pomare
The tale of a teenager's battle for identity after her mother sends her to live with relatives in a closed religious sect (4 of 10, RNZ).
11:05 New technology with Mark Pesce
Mark Pesce discusses whether the logical endpoint of social media is full-blown telepathy.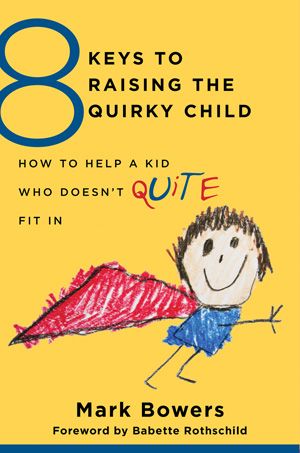 11:25 Raising a quirky child
Mark Bowers is a paediatric psychologist who specialises in neurodevelopmental issues including autism spectrum disorder and ADHD. He has written the book 8 Keys to Raising the Quirky Child - targeted at parents of, what he calls 'quirky kids', which are those who have difficulty fitting in and connecting with others, and can exhibit obsessive behaviour that stands out from other kids. He says typical parenting books do not address these kinds of behaviours, and he wrote it to advise parents on the best ways to understand their child's brain and behaviour and give practical tips to help them function in social settings .
11:45 TV reviewer, Lara Strongman
Lara Strongman reviews Season 2 of True Detective on SoHo, and Life is Toff on Prime.