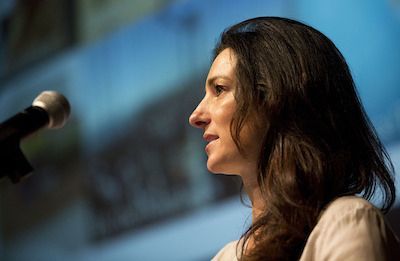 Smart phones and mobile devices are changing media organizations around the world, as consumers access content from wherever they are at any time.
Rebecca Howard is the woman charged with developing and growing the New York Times video content.
The Times is one of the biggest and most respected newspapers in the United States, but  has seen a decline in readership over recent years. It's now invested heavily in video - creating new jobs in digital journalism, while eliminating traditional newsroom jobs.
Rebecca Howard talks to Kathryn Ryan about visualising the future of news.
Related stories