Nine To Noon for Friday 10 July 2015
09:05 KiwiRail on notice - what is its future?
The government has put KiwiRail on notice, giving it two years to identify savings and reduce Crown funding required. What is the future of the rail network and what is its importance to regional New Zealand? The Hawkes Bay Regional Council Chief Executive, Liz Lambert and chairman of Local Government New Zealand and Hastings Mayor Lawrence Yule. Joanne Black, spokesperson for KiwiRail, responds.
09:20 What do underprivileged communities need from their schools?
Professor Pedro Noguera from New York University is an educator and researcher whose work has largely focused on poor children, and why they have poor educational outcomes. He contends that low expectations can also lead to low outcomes, and that there is no point in repeatedly assessing children if that data is not going to be used to intervene. Professor Noguera says schools need to become community hubs, serving whole families, and he's studied examples of this in a range of communities experiencing hardship in the United States.
09:45 Asia correspondent Tom Mitchell
Tom Mitchell from the Financial Times in Beijing reports on China's stock market crash and the drastic action by its government to intervene.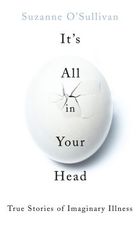 10:05 Psychosomatic illness and the very real power of the subconscious
British neurologist, Suzanne O'Sullivan talks about her most intriguing cases of psychosomatic illness.
The supermarket worker, 'Yvonne' who lost her sight, 'Camilla', the lawyer with the perfect life - except for her unexplained seizures, and the university student 'Shanina' who lost the use of her hand. Doctors found nothing wrong, but they weren't faking it. Suzanne O'Sullivan has been a consultant in neurology in the UK since 2004, and has just published, It's All In Your Head – true stories of imaginary illness.
10:35 Book review: 'Age of Earthquakes' by Douglas Coupland, Shumon Basa and Hans Obrist
Published by Penguin, RRP $26.00. Reviewed by Briar Lawry.
10:45 The Reading: 'I Am Not Esther' by Fleur Beale, read by Hana Pomare
The tale of a teenager's battle for identity after her mother sends her to live with relatives in a closed religious sect (5 of 10, RNZ).
11:05 New music with Jeremy Taylor
Jeremy Taylor introduces a ragbag selection of tracks from the soundtrack to a record store and label from Belfast, the authentic country stylings of Eilen Jewell, Richard Thompson's new Jeff Tweedy-helmed solo set, and a bunch of rollicking songs o' the sea from local duo Wellington Sea Shanty Society.
11:30 Sports commentator Brendan Telfer
Sports commentator Brendan Telfer talks the big game between the All Blacks and Samoa. There are calls now for a regular All Blacks tour of  various pacific islands.
11:45 The week that was with comedians Radar and Gemma Gracewood
Music played in this show
Jeremy Taylor's music selection:
Artist: The Undertones
Song: Teenage Kicks, Track 14
Comp: John O'Neill
Album: Good Vibrations
Label: Big Beat/ Ace
 
Artist: Bert Jansch
Song: Angie, Track 7
Comp: Davey Graham
Album: Good Vibrations
Label: Big Beat/ Ace
Artist: Eilen Jewell
Song: Rio Grande, Track 3
Comp: Jewell
Album: Sundown Over Ghost Town
Label: Signature Sounds
 
Artist: Richard Thompson
Song: Beatnik Walking, Track 2
Comp: Thompson
Album: Still
Label: Proper
Artist: Wellington Sea Shanty Society
Song: Le Corsaire Le Grand Coureur, Track 1
Comp: Traditional
Album: Now That's What I Call Sea Shanties Vol II
Label: Poor Sailors Arts Collective