Nine To Noon for Tuesday 26 May 2015
09:05 Relationships Aotearoa to close
Relationships Aotearoa is to close, leaving up to 7000 counselling clients to find help elsewhere. The not-for-profit organisation was in talks with the Ministry of Social Development after it was told it would not get more any more funding this year, but even negotiations for a transition plan for clients, have failed. Cary Hayward is Principal Strategic Adviser with Relationships Aotearoa.
09:30 The saga of the North Island tyre mountain
A Kawerau Recycling company is under fire for storing tens of thousands of tyres in neighbouring regions while it builds its recycling plant. Councils in Bay of Plenty and Taupo are concerned about the environmental impact of the mountains of tyres being stored in their regions. The 150 thousand tyres were originally stored in Hamilton, which contracted Kawerau based company EcoVersion to recycle them, despite the fact EcoVersion had not yet built a recycling plant there.
David Trewavas is the Mayor of Taupo; Reece Irving is the Senior Project Implementation Officer for the Bay of Plenty Regional Council; and Angela Merrie is the Director of Ecoversion.
09:45 US correspondent, Steve Almond
10:05 Britain's best known vet, best-selling author, and dog lover, Bruce Fogle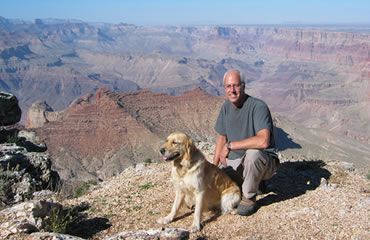 He's the best-selling author of 14 books translated into 35 languages. Canadian born, Bruce Fogle lives in London with his British actress wife, Julia Foster, their three grown children nearby, including son Ben Fogle – a well-known writer and broadcaster and adventurer. 
He's the co-founder of Hearing Dogs for Deaf People and the chair of the international animal welfare organisation Humane Society International, a regular columnist and broadcaster and practicing vet. He's an absolute dog lover and his books about his travels with his golden retriever Macy through the United States and Europe were a hit. When Macy died, he wrote a newspaper column about the impact of her death on him which drew a huge response.
Bruce Fogle has just published a memoir called Barefoot at the Lake.
10:35 Book review: 'The Heat of Betrayal' by Douglas Kennedy
Published Penguin Random House (NZ), RRP$37.99. Reviewed by Rae McGregor.
10:45 The Reading: 'Before I Forget', by Jacqueline Fahey
The second volume of memoirs by well-known painter, feminist and writer Jacqueline Fahey. (2 of 5, RNZ)
11:05 Business commentator Rod Oram
Business commentator Rod Oram discusses the Budget, Comvita's excellent results, and Contact Energy's decision to pay out more of its rising profits to shareholders rather than invest in geothermal projects overseas.
11:30 18th Century Maori travellers - how 18th century Maori travellers pioneered the great Kiwi OE
Historian Vincent O'Malley has researched the many journeys Maori made to England and Australia for his book Haerenga, Early Maori Journeys Across the Globe. He says they were the pioneers of the great Kiwi OE.
11:45 Media commentator Gavin Ellis
Media commentator Gavin Ellis discusses 3D and the 30 minute news on TV3; (the shorter Sunday bulletin works, two 3D presenters doesn't), and its interview with Teina Pora; the demise of Campbell Live; and Budget coverage by region - the coverage diminishes the further south you go. Does this tell us something?
Gavin Ellis is a media commentator and former editor of the New Zealand Herald. He can be contacted on gavin.ellis@xtra.co.nz.