Nine To Noon for Friday 28 November 2014
09:05 Glenn Inquiry into Family Violence releases Blueprint for action
The Glenn Inquiry releases its final report for addressing NZ's appalling domestic violence issue - it wants a new court to deal with family violence and a new stand-alone agency focussed on the issue. Heather Henare is on the board of the inquiry and is the chief executive of the National Collective of Womens' Refuges.
09:20 Privacy concerns about terror laws
Privacy Commissioner John Edwards discusses his submission to a parliamentary select committee.
09:30 Teenage girls pressured by peers to sext
Research shows that while young people are increasingly privacy savvy around "stranger danger" while navigating their online lives, teenagers - especially girls - are coming under more pressure from their peers to share sexually explicit pictures of themselves, with people they know. Professor Rosalind Gill is a professor of cultural and social analysis at City University, London. She has been visiting New Zealand to speak about sexting, sexualisation and sexism at the University of Auckland.
09:45 Pacific correspondent Mike Field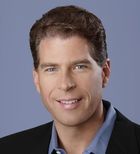 10:05 The importance of oxytocin as the brain's "moral molecule"
Paul J. Zak is a neuroeconomist who was the first to identify that the brain chemical oxytocin allows us to determine who to trust. His current research has shown that oxytocin is responsible for virtuous behaviors, working as the brain's "moral molecule." This knowledge is being used to understand the basis for civilization and modern economies, improve negotiations, and treat patients with neurologic and psychiatric disorders. Dr. Zak is the founding Director of the Center for Neuroeconomics Studies and Professor of Economics, Psychology and Management at Claremont Graduate University. His book The Moral Molecule: The Source of Love and Prosperity was published in 2012 and was a finalist for the Wellcome Trust Book Prize.
10:35 John McIntyre reviews new children's books
Maori Art For Kids by Julie Noanoa. Illustrated by Norm Heke. Craig Potton Publishing ISBN 978-1927213-13-1
Motiti Blue and the Oil Spill: A Story from the Rena Disaster by Debbie McCauley. Mauao Publishing ISBN 978-0473-26869-5
Under the Ocean - Explore and discover New Zealand's Sea Life by Gillian Candler. Illustrated by Ned Barraud. Craig Potton Publishing ISBN 978-1-927213-08-7
10:45 The Reading: 'Carnival Sky' by Owen Marshall
After resigning to go abroad, a journalist finds his life on hold as he joins his family in Central Otago, waiting and coming to terms with the impending death of his father (5 of 10, RNZ)
11:05 Grant Smithies reviews new music         
11:30 Sports commentator Brendan Telfer      
Brendan Telfer discusses the shocking death of Australian test batsman Phil Hughes.
11:45 The week that was with comedians Te Radar and Gemma Gracewood
Music played in this show
Artist: Otis Redding
Song: Sitting on the Dock of the Bay
Composer: Redding/Cropper
Album: Atlantic Soul Classics
Label: Atlantic
Time: 09:33
Artist: Delaney Davidson and Marlon Williams
Song: Little Heart
Composer: Delaney Davidson
Album: Sad But True 2014
Label: Lyttelton
Time: 10:06
Artist: Solomon Burke
Song: Everybody Needs Somebody to Love
Composer: Berns/Burke/Wexler
Album: Atlantic Soul Classics
Label: Atlantic
Time: 11:47