Nine To Noon for Thursday 27 November 2014
09:05 John Key's links with Cameron Slater
After telling reporters, and then parliament he had NOT had any contact with blogger Cameron Slater this week, John Key had to return to parliament to change his earlier answer and concede he had a text exchange with Whaleoil blogger the night before the release of the report of the Inspector-General of Intelligence and Security, Cheryl Gwyn.
Andrew Little is the Labour party leader.
09:20 Ebola burial workers in Sierra Leone dump bodies in protest
Bodies of Ebola victims have been dumped outside a hospital in Sierra Leone by burial workers, who are protesting at the failure of authorities to pay them bonuses for their hazardous work. Dr Chatu Yapa is a New Zealand doctor working in Monrovia with Medicins Sans Frontier.
09:30 Visiting water expert says NZ needs to focus on quantity not just quality
Professor Gary Jones is a senior water scientist and Chief Executive of eWater, a not-for-profit water management and modelling organisation based in Canberra, Australia. He is an Adjunct Professor with the University of Canberra and a Visiting Professorial Fellow at the University of New South Wales.
09:45 UK correspondent Paul Osborne
10:05 Kathryn Ryan is talking to US Forensic Pathologist Dr Judy Melinek on what a body reveals.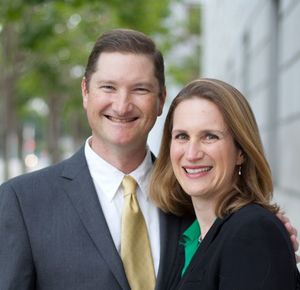 Dr Judy Melinek is a San Francisco based forensic pathologist and contract pathologist at the Alemeida County Coroners Office. She provides an insight into the world of forensic pathology in her book Working Stiff: Two Years, 262 Bodies, and the Making of a Medical Examiner (published by Allen and Unwin), co-written with her husband  T.J Mitchell.
Harvard graduate, Dr Judy Melinek began her training as a forensic pathologist in New York City - she was a relative rookie when 9/11 happened and  ended up performing autopsies in the aftermath of the Twin Towers collapse, and working to identify victims.
Her memoir explores the harrowing days after the terrorist attacks,  and it touches on her gratitude that her job meant she could play a useful part in the huge recovery effort on the ground.
10:35 Book review: The Silk Thief  by Deborah Challinor          
Reviewed by Rae McGregor. Published by HarperCollins.
10:40 Fatal stabbing in Albany, three schools in lock-down
Lauren Baker reports.
10:45 The Reading: 'Carnival Sky' by Owen Marshall
After resigning to go abroad, a journalist finds his life on hold as he joins his family in Central Otago, waiting and coming to terms with the impending death of his father (4 of 10, RNZ)
11:05 New Technology commentator Erika Pearson
Erika Pearson discusses car manufacturers entering the privacy debate, building better batteries and printing light.
11:25 Parenting: Sibling rivalry and how to deal with it.
John Cowan is an Auckland based parenting commentator and author. He has 20 years experience working with youth and their families, has co-authored with Ian Grant the New Zealand best seller Parenting Teenagers: The White Water Rafting Years; and is a presenter for The Parenting Place.
11:45 TV Commentator Hadyn Green
Music played in this show
Artist: The Smiths
Song: Ask
Composer: Morrisey / Marr  
Album: (single)
Label: Warner
Time: 09:39
Artist: Stealers Wheel
Song: Stuck in the Middle with You
Composer: Egan / Rafferty
Album: Resorvoir Dogs soundtrack
Label: Spectrum
Time: 10:06
Artist: Neil Young
Song: Heart of Gold
Composer: Neil Young
Album: Harvest (1972)  
Label:
Time: 11:25
Artist: Paolo Nutini
Song: Let me Down Easy  
Composer: Nutini / Holloway / McDougal / Armstrong  
Album: Caustic Love (2014)
Label: Atlantic
Time: 11:45