Arts on Sunday for Sunday 26 May 2013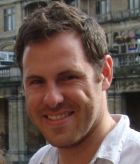 12:43 New Zealand composer Ewan Clark
Ewan Clark (right) returns home from the Royal College of Music with big plans, including a composition inspired by Ed Hillary's conquest of Everest.
12:48 Christchurch's Isaac Theatre Royal
A rare silver lining for Christchurch – that's if more than $200,000 can be raised – so the historic Isaac Theatre Royal can host big movie events like the Film Festival when it reopens next year.
Gallery: the historic Isaac Theatre Royal
Links:
Boosted Campaign
Mark Hadlow video on YouTube:
1:10 At The Movies
A terrific little film called Broken, starring Tim Roth, Cillian Murphy and newcomer-to-watch Eloise Laurence.
1:31 Expat textiles expert Dr Fenella France
Dr Fenella France has helped preserve the Star Spangled Banner, made an important discovery in the draft American Declaration of Independence, and put her skills to help identify 9/11 artefacts.
1:41 Sound artist and soundtrack composer Rachel Shearer
You can hear Rachel Shearer's art installation work in Auckland's Wynyard Quarter and Albert Park.

Rachel Shearer performing at the Lines of Flight experimental music festival.
1:51 Eve Gordon
Auckland queen of burlesque, aerial performer and one of the stars of the TV series The Almighty Johnsons, Eve Gordon. Her company The Dust Palace produces a devised style of work she calls 'art circus' and their new show is called … with a stranger.
2:05 The Laugh Track
Veteran actor Alistair Browning, one of the stars of the Kiwi film Shopping.

Alistair Browning in Shopping.
2:26 Organ Spectacular
Pipe organs. You've gotta love them. The Auckland Philharmonia certainly does. This week they programmed six new works by local composers for the refurbished Auckland Town Hall pipe organ and performed them to a rapt audience. The Organ Spectacular concert was the centrepiece of APO Connecting, a week of musical education and outreach for both youth and the community. Kerry Stevens compered the concert and he spoke to Justin Gregory just before the big night.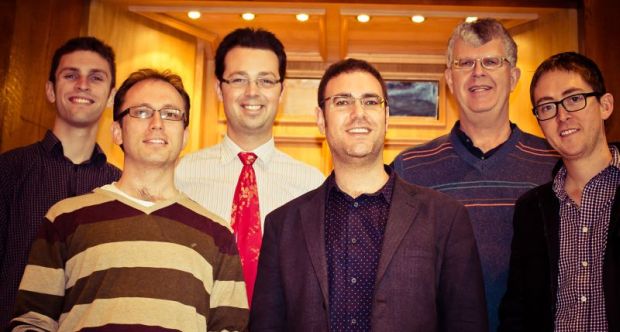 Organ Spectacular composers Robbie Ellis, Anthony Young, Chris Adams, Ben Hoadley, David Hamilton and Ryan Youens.
2:42 Writers Maris O'Rourke and Rae McGregor
Educationalist and writer Maris O'Rourke whose first poetry collection is called Singing with Two Throats; and novelist and non-fiction writer Rae McGregor, who imagines life in the New Zealand Navy during World War II in Radar Man.


Featured writers Maris O'Rourke and Rae McGregor.
3:05 The Drama Hour
Deep Vein Thrombosis – recorded on location in Wellington and featuring the music of well-known local bands like The Phoenix Foundation and Fat Freddy's Drop.