Arts on Sunday for Sunday 21 April 2013
12:43 Landgirls Project
Dunedin artist Jai Hall's art project aims to remind the nation about the work of the under appreciated Land Girls from World War II. She explains what the Landgirls Project has to do with Bronze Bells that have been sent to woolsheds and museums around the country. Also hear from former and no longer forgotten land girls Joan Butland and Sadie Leitz.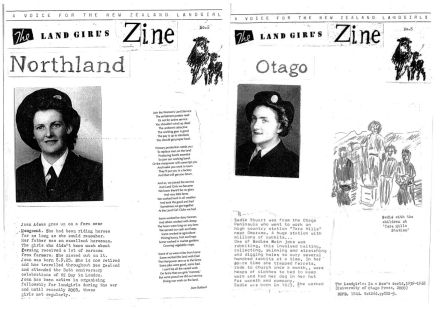 1:10 At The Movies
Woody Allen's new film shows that when you meet tall dark strangers, they often come with baggage.
1:31 Music managers Scott Maclachlan and Tim Youngson
Music managers juggle many roles - travel agent, wardrobe assistant, driver, booking agent, merchandise seller - even counsellor and mediator. The country's top managers have just been announced, they're finalists in the annual Music Managers Awards. Scott Maclachlan and his business partner Tim Youngson are finalists for Manager of the Year.
1:53 Return to Sender
How artists are taking a fresh look at old postcards of nostalgic Pacific Island scenes. Curator Cora-Allan Wickliffe invited nine Pacific artists to respond to the postcards and the work is hard-hitting. Return to Sender is on at the Papakura Art Gallery in Auckland.
2:05 The Laugh Track
English comedian Stuart Goldsmith (right) is coming to New Zealand for the Comedy Festival.
2:26 Frost/Nixon
New Zealand premiere of the original play re-enacting one of the great moments in journalism: the David Frost interview of former US president Richard Nixon. Meet the actors from a new Auckland Theatre company taking on these titanic roles in Frost/Nixon. Karl Buckley plays Frost and Stephen Lunt takes on Nixon.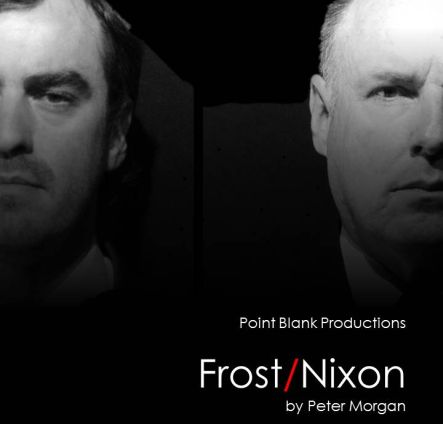 2:35 Temporary outdoor library
Think of Auckland's Waterfront and books aren't the first things that spring to mind. But a little shipping container on Te Wero Island has been turned into a temporary outdoor library, and passersby are pouring in and then poring over the tomes. Books still seem like an odd fit, though, in an area more associated with bars, restaurants and rugby world cup launches. Justin Gregory talks to project manager Marieke Numan and asks her why books, why here?
2:45 Walking with a Fragile Heart
Two young refugees Noella Ishimwe Niyonzima and Giselle Promise Iradukunda whose stories are included in a new book of fiction written from the perspective of recent migrants. It's called Walking with a Fragile Heart.
2:53 The Paradise Project
Whanganui artist Sue Cooke (below) is going to great lengths to recreate the experience of being in an Antarctic hut. She's installed a replica hut with wrap around visuals at Whanganui's Sarjeant Gallery, trying to replicate what she experienced in Antarctica.
3:05 The Drama Hour: Lullaby Jock by Simon Ferry
An adaptation of Simon's hit solo stage show about his father Jock Ferry and his experiences during and after the Second World War.