Arts on Sunday for Sunday 10 July 2011
12:40 The Christchurch Arts Festival
The show must and will go on – the Christchurch Arts Festival reveals what it has in store from August to October.
12:50 Downside Story
A New Zealand film company has made an agreement with a Chinese animation company to co-produce a "family movie" called Downside Story.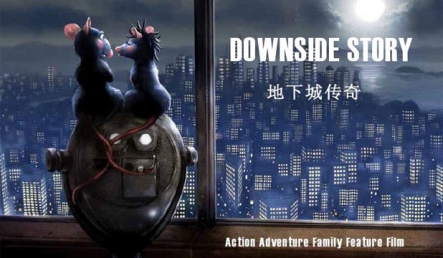 1:00 At the Movies with Simon Morris
Ant Timpson talks about genre movies in the International Film Festival, and his 48 Hour Film-making competition.
1:30 Zero to Infinity
Dunedin celebrates the 80th birthday of one of the country's genuine greats in the visual arts, the always ingenious Ralph Hotere.
See images from the Zero to Infinity exhibition.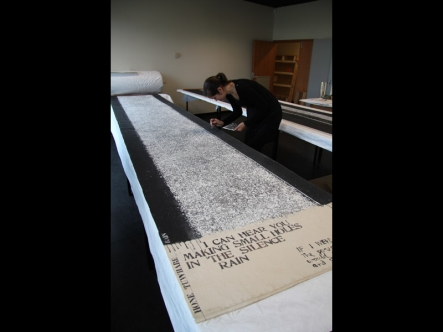 One of three banners from Ralph Hotere's Rain (1979) synthetic polymer on unprimed canvas, Embellishment Collection, University of Otago, and conservator Lydia Gutierrez of Auckland.
1:40 Why Milan? New Zealand designers reflect
We follow that with an in-depth discussion about the New Zealand furniture design scene, looking at how we've made a name for ourselves overseas but could do so much more.
See images from the from the Why Milan? exhibition.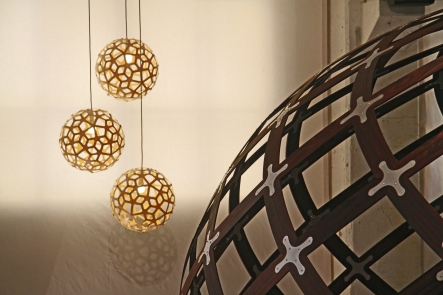 Grow Lights by David Trubridge

2:00 The Laugh Track
Actor Greg Johnson. His selection includes Abbot and Costello, Tim Minchin, The Peep Show and Tony Hancock.
2:20 Over Your Cities Grass Will Grow
Director Sophie Fiennes of the Fiennes film dynasty, on paying homage to German artist Anselm Kiefer. He has created a city in the future where people have no place, and Sophie's called her movie documenting this on-going project Over Your Cities Grass Will Grow.


Left: Anselm Kiefer and Sophie Fiennes La Ribeaute. Photo by Anton Corbijn. Right: A still from the film.
2:30 Ice House Detroit
Visiting US artist and architect Matthew Radune, who created an icehouse in Detroit by freezing an entire derelict house in the name of art and politics. The photographs are in the latest exhibition Rapid Change at Te Tuhi Centre for the Arts in Pakuranga.
See photographs of the Ice House.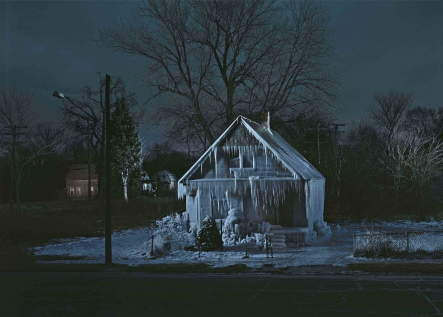 Gregory Holm & Matthew Radune Ice House Detroit, 2010 Photograph by Gregory Holm.
2.50 Lava Glass
Sonia Sly heads down the Geothermal Highway to Lava Glass Gallery to chat to artist Lynden Over about the challenges of working with glass and his attraction to fire.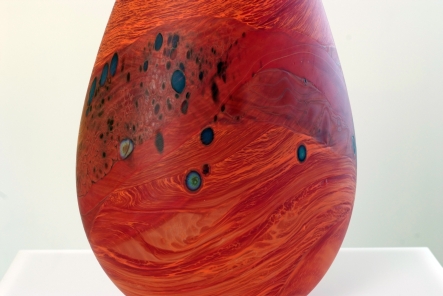 Lynden Over's Volcano Tear. Image courtesy of Lava Glass.
3:00 The Sunday Drama: The Cave of Winds by Elspeth Sandys
A remarkable new production is about sacrifice, loyalty and love set against the background of New Zealand's involvement in the Battle for Crete.