Afternoons with Jesse Mulligan for Tuesday 16 June 2015
1:10 Your Song
Love Gets Sweeter Every Day by Finley Quaye.  Chosen by Carla Russell.  
1:20 The Critics
TV review - Irene Gardiner
Books - Wendyl Nissen
Music - Roger Marbeck
Web - Hamish MacEwan
2:10 Seal Sightings in Auckland - Laura Boren
About half a dozen seals have been spotted in Auckland suburbs in the past three weeks. They've turned up at car washes, wandering near the supermarket, even napping on the road. So why are we seeing an increase in seals coming ashore? Laura Boren is a science advisor for the Marine Species and Threats Team at the Department of Conservation.
2:20 The History of Medicine - Professor Catharine Coleborne
Tonight, in Hamilton, Professor Catharine Coleborne will give her inaugural professorial lecture at the University of Waikato. It's a chance for her to speak about her career and research. Her topic is medicine, and how a knowledge of history can help us better understand medicine.  She's particularly interested in the history of mental illness; how diagnosis of it is made; and how the language we use to describe it has changed. Professor Coleborne is from the History Programme in the Faculty of Arts and Social Sciences, at the University of Waikato.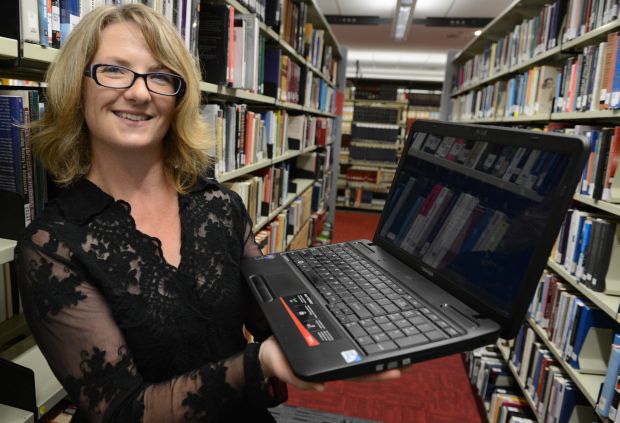 2:30 NZ Reading - One Flat Coyote
A trip to Niagara Falls and Karen takes on her fear of heights as she tries out the flying trapeze.
2:45 Feature album
Reveal.  R.E.M. 
3:10 Do No Harm - Dr Henry Marsh
Henry Marsh is a neurosurgeon who hates cutting into people's brains. But for nearly 30 years as a senior consultant at St George's Hospital in London, he pioneered brain surgical techniques and worked to balance hope and heartache in his patients. It was never routine, rummaging around in the tissue that holds our memories, our personalities. In his new memoir, Do No Harm: Stories of Life, Death and Brain Surgery Dr Marsh speaks candidly about his fears, his mistakes, the lives he saved and the awe and mystery of the human brain.  
3:35 Canterbury Mudfish - Alison Ballance
South Canterbury farmer Ross Rathgen has a population of nationally endangered Canterbury mudfish living on his farm - and he's collaborating with keen students from the neighbouring St Andrews Primary School, to improve the fish's spring-fed wetland habitat by fencing it off and digging new ponds. Alison Ballance joins them all as they check how successful the new ponds are.
Stories from Our Changing World.
3:45 The Panel Pre-Show
What the world is talking about.  With Jim Mora, Noelle McCarthy, David Farrar and Dita de Boni.
MUSIC DETAILS:
Tuesday 16 June 2015  
YOUR SONG:  
ARTIST:      Finley Quaye
TITLE:        Love gets sweeter every day
COMP:     Quaye
ALBUM:   Maverick A Strike
LABEL:      SONY    488758
THE CRITICS:   
ARTIST:     Melody Gardot
TITLE:        Same To You
COMP:     Melody Gardot
ALBUM:         Currency Of Man
LABEL:      VERVE    472468
ARTIST:     Tord Gustavsen Quartet
TITLE:        Right There
COMP:     Tord Gustavsen
ALBUM:        Extended Circle
LABEL:      ECM 2358
 
FEATURE ALBUM:
ARTIST:     R.E.M.
TITLE:        Imitation Of Life
COMP:     Buck, Mills, Stipe
ALBUM:        Reveal
LABEL:      WARNER    247946
ARTIST:     R.E.M.
TITLE:        All The Way To Reno (You're Gonna Be a Star)
COMP:     Buck, Mills, Stipe
ALBUM:        Reveal
LABEL:      WARNER    247946
ARTIST:     R.E.M.
TITLE:        I've Been High
COMP:     Buck, Mills, Stipe
ALBUM:        Reveal
LABEL:      WARNER    247946
THE PANEL:
ARTIST:     Lionel Jeffries
TITLE:        Posh
COMP:     Richard Sherman, Robert Sherman
ALBUM:   Chitty Chitty Bang Bang [Original Motion Picture Soundtrack]
LABEL:      PERSERVERANCE