Afternoons with Jesse Mulligan for Tuesday 9 June 2015
1:10 Your Song
Queen - You're My Best freind.  Chosen by Jean Silver. 
1:20 The Critics
TV: Phil Wallington
Music: Zac Arnold
Books: Cushla McKinney
Online: Daniela Maoate-Cox 
2:10 Super City - Sandra Preston
The Local Government Commission has announced it will not proceed with draft proposals for local government reorganisation in Wellington and Northland.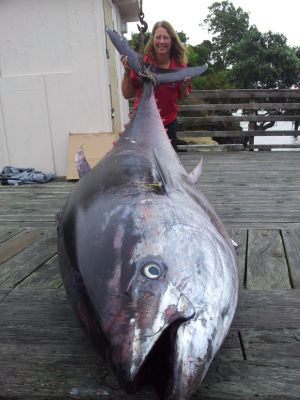 2:20 Giant Tuna Catch World Record- Donna Pascoe
Auckland angler, Donna Pascoe, has taken out the Best World Record award in Florida. She did it by catching a whopping 411.6kg Pacific bluefin tuna. It is the largest fish ever caught by a female on rod and reel in New Zealand. And voters from throughout the world, decided her four-hour battle was worthy of international recognition.
2:30 NZ Reading - One Flat Coyote
Karen gets Wanuskewin and dancing. Ken gets to be in a car show and bug guts.
2:45 Feature album
Blondie - Blondie (1976)
3:10 Feature interview - Penelope Leach
A world renowned child psychologist tackles one of the biggest issues facing families today.  Divorce.  Only half of all children in many Western countries lives with both parents by the time they reach the age of 16. Dr Penelope Leach says dividing time equally between parents can harm children under the age of 4.  Her controversial advice is angering Father's rights groups.
3:35 Experiencing Marine Reserves - Alison Ballance
Experiencing Marine Reserves is a nation-wide programme for primary schools that introduces kids to snorkelling and marine protection. Alison Ballance heads to Wellington's Taputeranga Marine Reserve with Mr Matt's class from St Anne's School in Newtown, as the students and their adult helpers don wetsuits, masks and snorkels and put their heads under the water to look for fish and other marine life.
Stories from Our Changing World.
3:45 The Panel Pre-Show
What the world is talking about.  With Jim Mora, Noelle McCarthy, Tim Watkin and Josie McNaught. 
MUSIC DETAILS:
Tuesday 9 June 2015  
YOUR SONG:  
ARTIST:      Queen
TITLE:        You're My Best Friend
COMP:     Deacon/Queen
ALBUM:      A Night At The Opera
LABEL:      PARLOPHONE
THE CRITICS:
ARTIST:  The Who      
TITLE:    My Generation     
COMP:     Townshend
ALBUM:  My Generation
LABEL:      MCA
 
ARTIST:  Girlpool
TITLE:    Ideal World
COMP:     Cleo Tucker and Harmony Tividad
ALBUM:  Before The World Was Big
LABEL:  Wichita
FEATURE ALBUM:
ARTIST:     Blondie
TITLE:        X Offender
COMP:     Debbie Harry / Marty Thau / Gary Valentine
ALBUM:        Blondie
LABEL:      CHRYSALIS
ARTIST:     Blondie
TITLE:        Rip Her To Shreds
COMP:     Debbie Harry / Chris Stein / Marty Thau
ALBUM:        Blondie
LABEL:      CHRYSALIS
ARTIST:     Blondie
TITLE:        In The Flesh
COMP:     Debbie Harry / Chris Stein / Marty Thau
ALBUM:        Blondie
LABEL:      CHRYSALIS
ARTIST:     Blondie
TITLE:        A Shark In Jets Clothing
COMP:     Jimmy Destri / Marty Thau
ALBUM:        Blondie
LABEL:      CHRYSALIS
THE PANEL:
ARTIST:     Louis Clark conducting the Royal Philharmonic Orchestra  
TITLE:        Hooked On Classics (Parts 1 and 2)
COMP:     (Various)
ALBUM:       Hooked On Classics
LABEL:      RCA