Afternoons with Jesse Mulligan for Monday 8 June 2015
1:10 Your Song
June Hymn by The Decemberists.  Chosen by Ella Borrie.  

1:20 New Zealand Retro: Trolleybuses 
Retro climbs on board the trolley bus, once a common mode of transport in all our main cities.  They were quiet and quick off the mark, but those poles kept coming adrift from the overhead lines!
Our guests:
Transport historian Graham Stewart, of Wellington
Former Auckland trolleybus driver, Gary Froggatt
Former Christchurch passenger Ted Harrall
Former Dunedin passenger Tony Fricker
and former New Plymouth passenger/driver John Shanks
Archival audio supplied by Ngā Taonga Sound & Vision.
2:10 Manuka Honey Myths? - John Hartnell
New Zealand's manuka honey is grabbing headlines in the UK, after a group of school students put its benefits to the test. The Times is reporting that a group of London school children, from Gillespie Primary, has conducted what they believe is the UK's first proper randomised controlled trial of the honey. And, reports say they found the high-end honey has no real curative abilities. The honey's health-giving properties are touted by celebrities such as Gwyneth Paltrow and it can sell for up to one hundred pounds a kilogram. But is the New Zealand industry misrepresenting itself? John Hartnell is chairman of the Federated Farmers Bee Industry Group and vice chairman of the Bee Products Standards Council.
2:20 Italian Crooner - Patrizio Buanne
Italian crooner Patrizio Buanne has performed for the Pope, Royal Families and a United States President. His debut album The Italian went platinum in New Zealand and he's just released his eighth studio album titled Viva la Dolce Vita. Patrizio Buanne is in our Auckland studio to perform.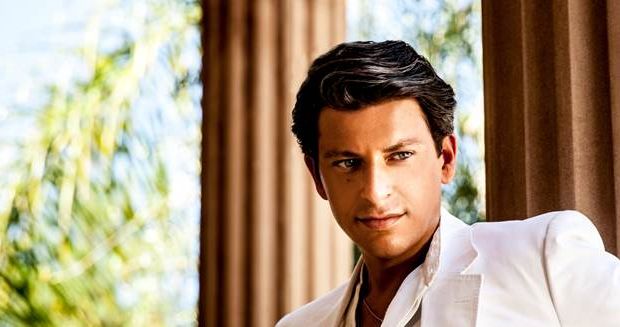 2:30 NZ Reading - One Flat Coyote 
Karen and Ken hatch a plan in the laziness of a NZ summer to see parts of their homeland they'd missed. 
2:45 Feature album
Carrie and Lowell by Sufjan Stevens.  
3:10 Feature interview - Andrea Mays
A Gilded-age millionaire saved some of the greatest works by William Shakespeare from oblivion. Henry Folger obsessively collected the works of Shakespeare. The great playwright left no manuscripts and his work was never published in his lifetime. Folger collected the most rare and accurate copies of his plays, including Macbeth,  done by Shakespeare's friends. The Millionaire and the Bard by Andrea Mays tells the story of how Folger's quest to own them all saved the precious plays.
3:30 Voices - Lynda Chanwai-Earle
ESOL (English) classes are vital and new migrant Asian women are benefiting, especially the older generation most isolated by language and cultural barriers.  Lynda Chanwai-Earle travels across Auckland to meet  groups of women and their ESOL teacher as they "get on with getting over" barriers to integrate.
3:45 The Panel Pre-Show
What the world is talking about.  With Jim Mora, Noelle McCarthy, Ali Jones and Scott Yorke.
MUSIC DETAILS:
Monday 8 June 2015  
YOUR SONG:  
ARTIST:      The Decemberists
TITLE:        June Hymn
COMP:     Meloy
ALBUM:      The King Is Dead
LABEL:      CAPITOL
RETRO:
ARTIST:     The Who
TITLE:        Magic Bus  
COMP:     Townshend
ALBUM:       Magic Bus   
LABEL:      MCA
ARTIST:     The Yeomen
TITLE:        Down Town Bus
COMP:     Yeomen
ALBUM:       The Kiwi Folk Scene 1965-1971  
LABEL:       EMI    330 831
FEATURE ALBUM:
ARTIST:     Sufjan Stevens
TITLE:        Carrie And Lowell
COMP:     Sufjan Stevens
ALBUM:        Carrie And Lowell
LABEL:      ASTHMATICKITTY
ARTIST:     Sufjan Stevens
TITLE:        John The Beloved
COMP:     Sufjan Stevens
ALBUM:        Carrie And Lowell
LABEL:      ASTHMATICKITTY
ARTIST:     Sufjan Stevens
TITLE:        Should Have Known Better
COMP:     Sufjan Stevens
ALBUM:        Carrie And Lowell
LABEL:      ASTHMATICKITTY
THE PANEL:
ARTIST:     Toby Keith
TITLE:        I Wanna Talk About Me
COMP:     Braddock
ALBUM:       Toby Keith: 35 Biggest Hits  
LABEL:      UNIVERSAL