Afternoons with Jesse Mulligan for Wednesday 11 February 2015
1:10 Your Song
Chosen today by Barb Simpson in Wakatipu.  Eva Cassidy's "Fields of Gold" 
1:20 Music Trivia game 
No clues here, sorry!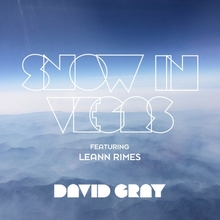 2:10 David Gray
The British singer songwriter, David Gray, has sold millions of records, and he continues to write and perform. He's just about to tour in New Zealand with his tenth album, called Mutineers. It's an album which has received strong reviews and it's also an album which, he has said, marks a new approach to his craft. Who better to ask about this than the man himself
2:30 NZ Reading - Burton's Tour #3
A whimsical travelogue in which the narrator and her companion Burton enjoy a 'tootling' tour through the back roads of England, Spain and India. In this episode Burton wrestles with tourist traps and Spanish drivers but finds pleasure in the high Sierras
2:45 Feature album
Prince.  Purple Rain.
3:10 Tech News with Paul Brislen
The Internet of things. TVs, cars and air conditioners already plug into the Internet but what happens when they're joined by toasters, fridges, microwaves and, eventually, milk, toilet paper and rice crispie crackers? And TVs have evolved to understand when you say "mute" and "change channels" but to do this they need to capture every word that's said in the room. Does this bother you?
3:30 New Zealand Society
If you haven't picked up a book in the past month, let alone the past year, you're not alone. Sonia Sly finds out why reading now takes bottom ranking on our ever expanding list of things to do when she meets some slow readers who want to get their mojo back 
3:45 The Panel Pre-Show
With Jim Mora, Zara Potts, Ellen Read and Max Ritchie
MUSIC:  AFTERNOONS/PANEL WITH SIMON MERCEP AND JIM MORA
Weds 11 February  
YOUR SONG:
ARTIST: Eva Cassidy
TITLE:  Fields Of Gold
COMP:  Sting
ALBUM:   Songbird
LABEL:   BLIX 410045
CRITICS:
ARTIST:    Gnarls Barkley
TITLE:        Run
COMP:       Kieth Mansfield
ALBUM:     The Odd Couple
LABEL:      WARNER 695680
ARTIST:    The Strokes
TITLE:        Juicebox
COMP:       Julian Casablancas
ALBUM:     First Impressions of Earth
LABEL:      RCA 673503
ARTIST: Twisted Sister
TITLE:   Be Chrool to your Scuel
COMP:  Dee Snider
ALBUM:   Big Hits and Nasty Hits
LABEL:   ATLANTIC 783280
ARTIST: R.E.M
TITLE:  Pop Song '89
COMP:  R.E.M
ALBUM: Green 
LABEL:   Warner 925795
ARTIST:  Neil Young
TITLE:  This Note's For You
COMP:  Neil Young
ALBUM:   n/a
LABEL:   iTunes
ARTIST: Lily Allen
TITLE:  Our Time
COMP:  Lily Allen, Greg Kurstin 
ALBUM:   n/a
LABEL:   iTunes
ARTIST:    Lana Del Ray
TITLE:        Born to Die
COMP:       Lana Del Ray
ALBUM:     NOW That's What I Call Music 81
LABEL:      EMI 602963
DAVID GRAY INTERVIEW
ARTIST: David Gray
TITLE:   Babylon
COMP:  David Gray
ALBUM:   White Ladder
LABEL:   EASTWEST 382983
FEATURE ALBUM:
ARTIST: Prince
TITLE:  When Doves Cry
COMP:  Prince
ALBUM: Purple Rain   
LABEL:  WARNER 925110 
ARTIST: Prince
TITLE:  Lets Go Crazy
COMP:  Prince
ALBUM: Purple Rain 
LABEL:  WARNER 925110 
ARTIST: Prince 
TITLE:  I Would Die For U 
COMP:  Prince
ALBUM: Purple Rain  
LABEL:  WARNER 925110 
PANEL EXTRA SONGS:
ARTIST:    Roxy Music
TITLE:        Love Is The Drug
COMP:        Bryan Ferry, Andy Mackay
ALBUM:     The Best Of
LABEL:      VIRGIN 810395