Afternoons with Jesse Mulligan for Monday 26 January 2015
1:10 Your Song
The Pushbike Song by The Mixtures.  Chosen by Christine Donehue of Katikati.

1:20 New Zealand Retro: The Year: 1973
Including: HMNZS Otago's mission to Mureroa Atoll to oppose nuclear testing, cancellation of the Springbok rugby tour and the first oil shock.
Archival audio supplied by Ngā Taonga Sound & Vision.
2:10 Puke Ariki Research - Andrew Moffat
Researchers have been digging deep to unearth stories about the people of Taranaki during World War One. It's for an exhibition called Bringing it Home: Taranaki and World War One. And it aims to share stories from the home front and the battlefield. Puke Ariki's heritage manager, pouarahi tukuihotanga, Andrew Moffat is involved in the research.
2:20 Sneaker Swap-meet - Lauren Baker
Sneakers, trainers, kicks... Whatever you call them, they're not just about athletics and sport. And collecting them has become big business. A recent fan meet-up in America reportedly attracting five-and-a-half thousand people. New Zealand sneaker fans say demand is rising here too – so fast, the market is out of control. Our reporter, Lauren Baker, has been to meet some of them.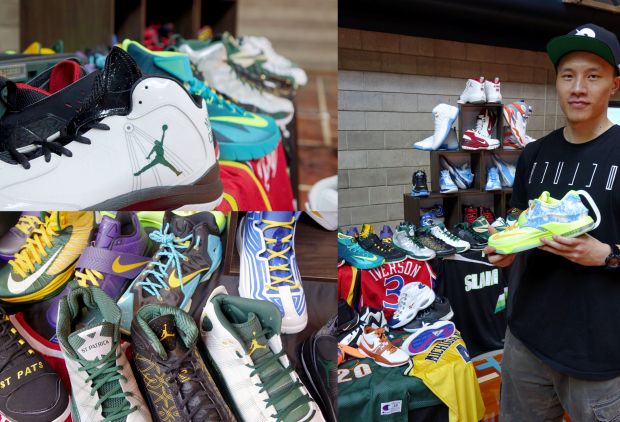 2:30 NZ Reading - Rangatira # 6  
Paratene and the remaining members of the party of Rangatira are treated very hospitably in Bristol and Bath. They go to many receptions and are given gifts, but it's cold and dark and many are becoming ill.  
2:45 Feature album
Plastic Ono Band - John Lennon (1970)
3:10 Feature interview - Andrew Hodges   
For decades, the story of a British mathematician who cracked the German U-Boat Enigma code remained a mystery. Now the world knows more about the story of Alan Turing thanks to the Oscar-nominated movie The Imitation Game. But Turing's contributions go far beyond Enigma. He is considered by many to be the father of the modern computer.  Andrew Hodges discusses his book that is the basis of The Imitation Game movie, Alan Turing: The Enigma.
3:30 Laneway Update
A brief report from Sam Wicks at the Laneway Festival, Silo Park, Auckland.
3:36 Voices - Lynda Chanwai-Earle
Lynda Chanwai-Earle brings us a story about White Ghosts and Yellow Peril, a new non-fiction publication that reveals some surprising and sometimes unsavoury facts about New Zealand's first contact with China, dating back as far as 1790.
3:45 The Panel Pre-Show with Jim Mora, Julie Moffett, Chris Gallavin and Stephen Franks.