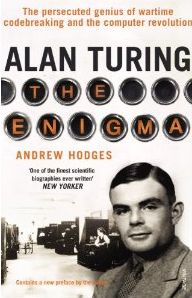 For decades, the story of a British mathematician who cracked the German U-Boat Enigma code remained a mystery. Now the world knows more about the story of Alan Turing thanks to the Oscar-nominated movie The Imitation Game.
But Turing's contributions go far beyond Enigma. He is considered by many to be the father of the modern computer.
Andrew Hodges joins Simon Mercep to discuss his book that is the basis of The Imitation Game movie, Alan Turing: The Enigma.