Afternoons with Jesse Mulligan for Wednesday 3 December 2014
1:10 Best song ever written
Who Knows Where The Time Goes by Sandy Denny.  Nominated by Wendi Wicks of Wellington.   
1:20 Music Trivia game 
2:10 Freediving record attempt - William Trubridge
World champion New Zealand freediver, William Trubridge, has attempted to set a new world unassisted freedive record. This morning, the 34-year-old attempted the 102m dive at Dean's Blue Hole in the Bahamas. But had to abandon the effort just 20m from the surface. Trubridge is the world's best free immersion diver, he holds a double world record and the record for the 'constant weight without fins' free-diving discipline.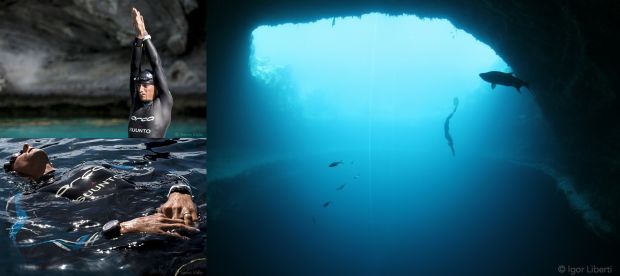 Images: Media & Content: © 2006 - 2014 WILLIAM TRUBRIDGE. All rights reserved
2:20 The Naked CEO - Alex Malley
NCEA exams finished yesterday and now the focus for thousands of students will be what to do next year. So, we thought we'd bring in The Naked CEO to share some career advice. Alex Malley is the CEO of the multinational organisation CPA Australia and he's the author of a mentoring book for young people, The Naked CEO. 
2:30 NZ Reading
Gregory O'Brien with the first part of his own work 'Like Travellers, Gone Places'. 
2:45 Feature album
Diesel and Dust. Midnight Oil.
3:10 Online
With Hamish MacEwan
Twitter reveals new tools to deal with abuse and harassment after criticism

Officials seize 292 domain names to protect consumers during holiday season
Hackers Pirate Sony Films and Leak Studio Salaries
IDC: iPad Sees First-Ever Decline As Wider Tablet Shipment Growth Drops 7.2% In 2014 To 235.7M Units
Apple patents active fall protection system that shifts iPhones in midair
3:30 New Zealand Society
There are rich pickings for champion jockeys around the world, but they all have from humble beginnings. David Steemson visits the Auckland jockey school.
3:45 The Panel Pre-Show with Zara Potts, Jim Mora, Dita de Boni and Catherine Robertson.