Afternoons with Jesse Mulligan for Friday 27 September 2013
FINAL AMERICA'S CUP POLL RESULT
Should we try to win the America's Cup again?
YES    43.2
NO   56.8
1:10 Best Song Ever Written - Fashion designer, Doris de Pont has nominated today's Best Song Ever Written - Nature by the Fourmyula. Doris began her fashion career in the early 1970s, founding her first major label Design: Doris de Pont in Auckland in 1984. She's now established the New Zealand Fashion Museum in 2010.
http://www.nzfashionmuseum.org.nz/#
1:25 Special guests on New Zealand Live, Samuel Flynn Scott and Luke Buda from the Phoenix Foundation, or as they are sometimes known, Mr Darwin and Mr. Galileo respectively, in Phoenix Foundations' latest video "Evolution Did" http://www.youtube.com/watch?v=v8kyhO8_ciI
2:10 The Welsh Walk - Peter Alan Bray - It's a daunting task for a man of any age: Walking the 1400 kilometre Wales Coastal Path- along jagged cliffs  across 41 beaches. and  ancient forrests, taking in 18 castles.  But Peter Alan Bray did it by himself and in 72 days. At age 75 he is the oldest person to complete the walk from Chester in the North ot Chepstow in the south. He endured gales, sleet and driving rain to raise money for for the Westpac Rescue Helicopter Service NZ and also for the Royal National Lifeboat Institute UK.
2:20 NZ Society - Fulbright New Zealand - Lisa Thompson
When you think on an overseas scholarship programme, it's easy to think more of the New Zealanders who travel, than of the students who come to New Zealand. But when it comes for the Fulbright Programme, in 65 years almost as many Americans have come here, as New Zealanders have travelled to the United States.
The majority of American Fulbrighters have immersed themselves in our culture.  Lisa Thompson looks at the impact that New Zealand has had on their lives.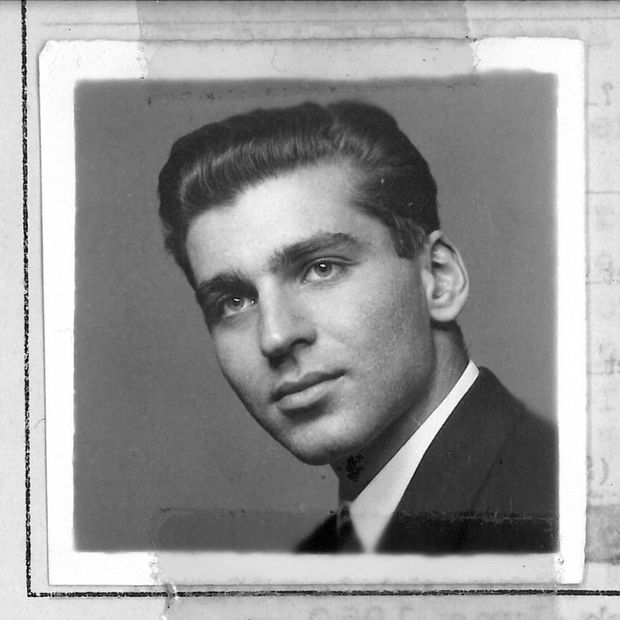 United States graduate student Joshua Weisstein who came to New Zealand on a Fulbright Scholarship in 1950, and studied economics at Victoria University in Wellington.
2:30 Reading - The final episode of "Follow The Rabbit Proof Fence" by Doris Pilkington.    
- - - - - - - - - - - - - - - - - - -
MUSIC DETAILS      
Original music recorded for the production by David Milroy with Alice Haines
- - - - - - - - - - - - - - - - - - - - - -  
INTERACTIVE:      
Follow the Rabbit Proof Fence by Doris (Nugi Garimara) Pilkington (University of Queensland Press, 1997) ISBN-0702232815
2:45 Feature album - Earth Wind and Fire's new one,  Now, Then and Forever - just out. Number 11 on Billboard 200 first week in.
3:08 One Stop Shop - Our weekend begins with Dame Alison Holst and her recipe for 'Paprika Chicken Drumsticks and Pan-Baked Scones'  Belinda Jackson will choose the wine, Sarah McMullan reviews Geoffrey Rush's new film, The Best Offer and we'll have a look at Planes, showing for the children over the school holidays.
3:40 The Cemetery Tour - Ian Bailey - It only happens 4 times a year, in a month with a fifth Sunday, the gates of the historic Old Gorge Cemetery in Woodville swing open for special tours with guides who know the stories behind the gravestones.  Many of the first settlers to the area are burried there, along with the famous  Czech artist Gottfried Lindauer who lived in Woodville from 1890. This weekend's tour will visit the graves of early business leaders from Woodville.  Ian Bailey is a member of the Friends of the Gorge Cemetery society and is one of the regular tour guides.
4:06 Jane Clifton and Joe Bennett are on The Panel today. The Prime Minister has a go at great power vetoing on the Security Council, the IPCC report on climate change is out tonight, our Americas Cup poll.  And is there a simpler way we can decide what drink-driving is?