Afternoons with Jesse Mulligan for Thursday 9 June 2011
1:10 Best Song Ever Written
Perfect Day by Lou Reed, chosen by Barbara Simsch.
1:15 Your Place - Waihola
The township of Waihola between Dunedin and Milton - famous these days for its lake, a famous rowing venue.
2:10 Motivational business speaker Debbie Mayo-Smith
The history and nature of emails.
2:20 The Decline of Detroit
Detroit was once America's fourth largest city, a thriving industrial metropolis of 1.8 million people. Today, much of the grandiose architecture of Motor City is crumbling and abandoned as its people desert the city centre for outlying towns. Schools and hospitals have closed and services shut down. Since 1950 its population has more than halved to 750,000.
Auckland-based photographer Frank Schwere went to Detroit to document its decay. His work is on show at Two Rooms gallery in Auckland and is part of the Auckland Festival of Photography.
2:30 NZ Reading
Roast Lamb by Adrienne M. Frater. Read by Judith Gibson.
2:45 Feature Album
James Taylor's self-titled debut album from 1968.
3:12 Feature Story - 30 Years of HIV
BBC science reporter Jon Stewart looks back 30 years to when the first cases of young gay men affected by mysterious symptoms and infections were reported in Los Angeles in California. He hears how those first cases of what is now called "Aids" were recognised - and what has happened since.
3:33 Southern story
To some Native Americans it's a sacred plant, one that Captain James Cook brought to this country in 1769. Tobacco companies call it 'a normal and legal product', but there's still an air of secrecy around growing and processing tobacco for personal use. It's been 16 years since the pin was pulled on our commercial tobacco growing industry, and it was generally believed that growing the plants was then illegal. But that's not so. Sage Forest chats to some home-growers about the perceived benefits, and looks into legalities.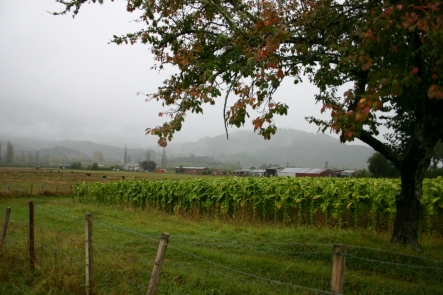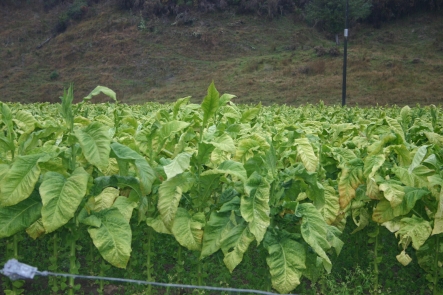 Tobacco growing in Motueka Valley, 2011. Photographs by Sage Forest.
3:40 Our Changing World
What the recent large earthquakes in Japan and Sumatra could mean for New Zealand - they happened along plate boundaries similar to what lies underneath the lower North Island.
4:06 The Panel
Michele Boag and Gary McCormick.