Navigation for Station navigation
Colin Peacock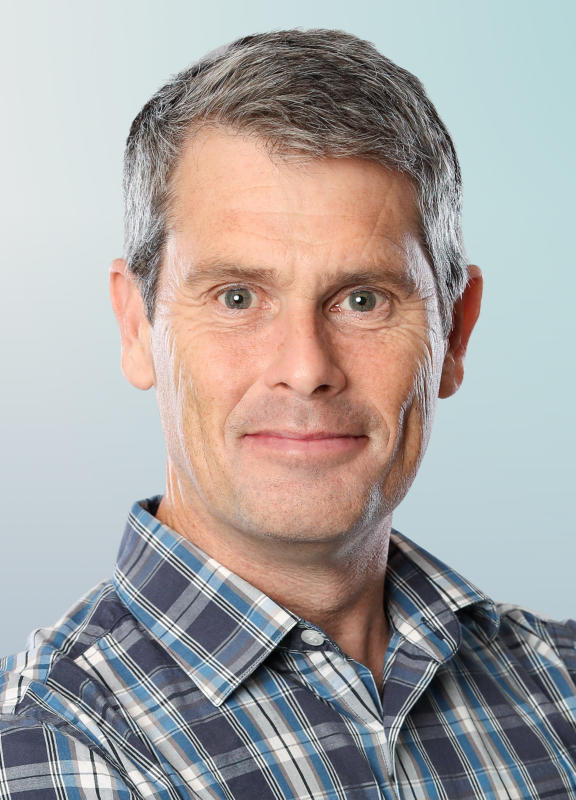 Producer and presenter of Mediawatch
After his postgraduate diploma in journalism from Canterbury University, he went to London and joined BBC World TV. He moved to the BBC's 24-hour news network 5 Live just in time for Princess Diana's fatal accident on his first night shift in the studio. He produced BBC 5 Live's international programme Global in 1999, then moved to BBC World Service the following year to work on news programmes such as Newshour and World Update, a co-production with Public Radio International in the US. He returned to New Zealand in November 2002.
RNZ Programmes
Mediawatch looks critically at the New Zealand media - television, radio, newspapers and magazines as well as the 'new' electronic media.

ANZAC Day on RNZ National features live coverage of the dawn service at Pukeahu National War Memorial, followed by a programme of interviews and discussion hosted by Colin Peacock through…

Colin Peacock hosts a morning of conversation, diversion, music and reflection on the world of work for people enjoying their day off -- and to help those at work get through the day.
Search results for Colin Peacock
Late on Wednesday night's not prime time for political news to break, but Judith Collins' late-night kneecapping of rival Simon Bridges kicked off the chain of events that left her on the backbenches… Audio

The umbrella group representing locally-owned news media wants to negotiate with Facebook and Google for "fair payment" for the local journalism appearing on their services. Australian news media have… Audio

Groundswell took over about 70 centres nationwide - briefly and pretty peacefully - in last weekend's Mother of All Protests. But the picture the media painted of who they really are and what they… Audio

Bridges burned, Collins crushed, Reti takes the reins; Just fed-up farmers - or 'the radical right in gumboots'? ; New bid to get tech titans pay for NZ news. Audio

Worlds of Journalism Study

The world's most comprehensive survey of journalism needs new Zealand journalists to take part to better understand the changes that are taking place in the media -  and the role of journalism in a…

Radio in New Zealand marked its centenary this week with tributes to its staying power in the past - and confident claims it's here to stay for the future. Several stations now have bigger audiences… Audio

Facebook's all-powerful founder has rebooted his trillion-dollar company as 'Meta' and he's planning for a new virtual 'metaverse' for us in five years. But the real world mess Facebook's made in… Audio

Radio in NZ is 100 not out: RNZ's Paul Thompson on what comes next; looking back on tech titans' takeover of media with Rory Cellan-Jones. Audio

Tuesday's Covid protest at Parliament was a spectacle that had to be covered, but reporters who did so were targeted by protesters - and not for the first time. Does coverage risk ramping up the… Audio

A fresh analysis of Covid misinformation says it intensified after Delta arrived - and leading public figures and officials have "received specific targeting and abuse" online. But you don't have go… Audio

The risks of reporting displays of discontent - and amplifying aggro; experts denigrated by conspiracists - and radio hosts; all journalists are climate reporters now. Audio

Discovery NZ makes big play for TV viewers

Broadcaster Discovery NZ is creating new TV channels, new local programmes and expanding its news output in 2022. It's a big bid to snare more of the local TV market currently dominated by TVNZ and…