Navigation for Station navigation
Nicola Wright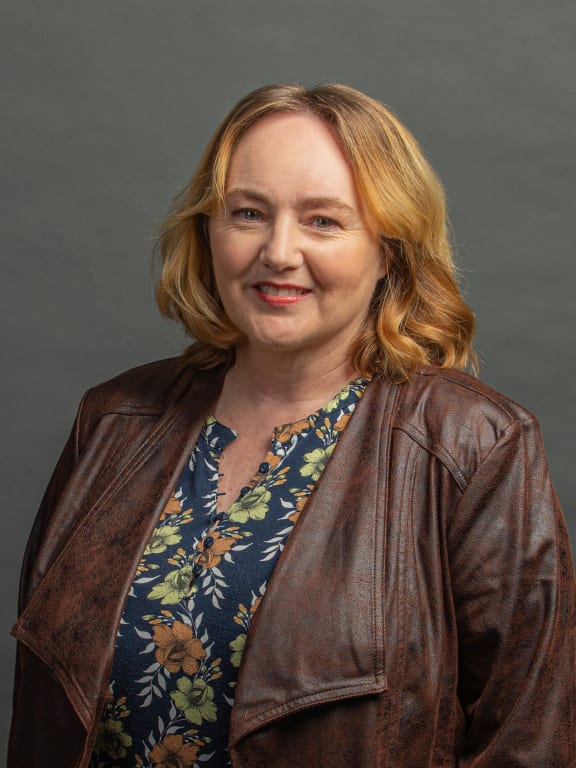 Newsreader
When Nicola first joined the Radio New Zealand presentation team in 1998, she received a steady supply of letters from people asking if she is the Nicola Wright they remember from years ago – whom they read to sleep under a truck in Kuala Lumpur, whose family they holidayed with in a bach up north, or who they lived down the road from and whose parents they would like to get in touch with again. Curiously enough, Nicola says no. Two letters have referred to the same person, and none of them have been her – disappointingly so in some cases, such as the phone call from a man asking if she was the Nicola Wright whose parents he knew from earlier filmmaking days, and that if she was would she be interested in joining his upcoming African documentary trip. Apparently, "No, but can I come anyway?" was not the answer he was looking for.
So in the interests of avoiding further disappointment...
This Nicola Wright was born and educated in Christchurch. Her radio career has ranged from midnight-to-dawn shifts on a Classic Rock station (Black Sabbath and Queen in the wee small hours!) to creating commercials and launching the breakfast prize balloon at Radio Wairarapa in Masterton. In her time at Radio New Zealand she has worked in commercial news, sport, the Pacific-focused international service and National news programmes. But her focus has always been news presentation, which she has always found challenging and highly enjoyable.
Search results for Nicola Wright