Sound Lounge for Tuesday 4 November 2014
7.00 Resound 2014 (1 of 8)
Eight programmes introduced by Kenneth Young
(1) Landscape Preludes
WHITEHEAD: Arapatiki; HARRIS: A Landscape with too few lovers; CRESSWELL: Chiaroscuro; FARR: A Horizon from Owhiro Bay; LARDELLI: Reign; DE CASTRO-ROBINSON: This Liquid Drift of Light; HOLLOWAY: Terrain Vague; BODY: The Street Where I Live; PSATHAS: Sleeper; NORRIS: Machine Noises; MCLEOD: Tone Clock Piece XVIII, Landscape Prelude; KELLY: Goodnight Kiwi - Stephen de Pledge (pno) (recorded 27 February 2008 by RNZ)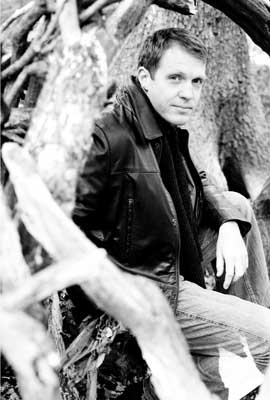 Stephen de Pledge, Image courtesy of http://www.stephendepledge.com/
8.00 Auckland CO's Jazz Symphony concert from 2013
MARTINU: La Revue de Cuisine; CRUMB: Eleven Echoes of Autumn; ANTHEIL arr PHIBBS: A Jazz Symphony; VINE: Threnody, from Five Bagatelles (rec in the Raye Freedman Arts Centre, by RNZC)
9:00 Mythological Music
NORRIS: Exitus
New Zealand String Quartet
Atoll ACD 118
http://sounz.org.nz/news_articles/show/565?category=current
Listen to Michael Norris's Inner Phases (winner of the 2014 SOUNZ Contemporary Award)
http://sounz.org.nz/works/show/21948
GUBAIDULINA: The Lyre of Orpheus
Gidon Kremer (vln), Marta Sudraba (cello), Kremerata Baltica
ECM New Series ECM 2256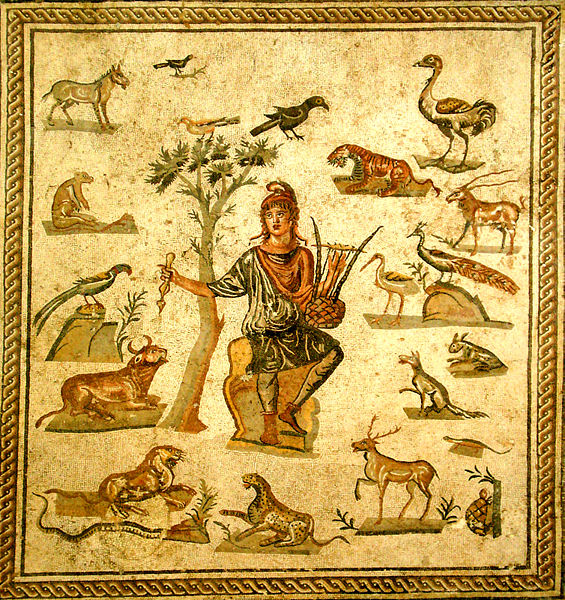 Orpheus surrounded by animals charmed by his lyre. Ancient Roman floor mosaic, from Palermo. Image courtesy of Wikimedia Commons.
DAVID LYNCH/DEAN HURLEY: Noah's Ark
David Lynch (vocals), Dean Hurley (programming)
PIAS 980007
10:00 Brian Eno: Eno Now (Prog 6 of 6)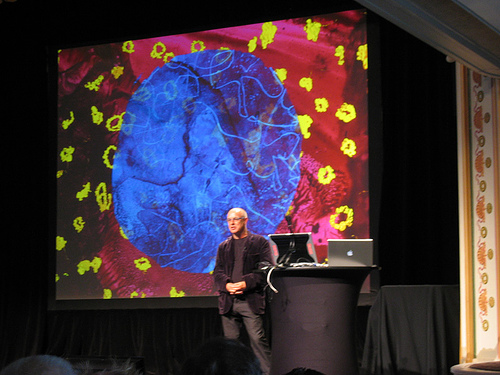 Brian Eno Talks About Generativity and Emergence, 2006. Image courtesy of David Wiley https://www.flickr.com/photos/davidwiley/273905533/
Listen to other episodes from this series on Brian Eno.
10:15 PM.Thomas Goss looks at Eno's film scores, along with his most recent projects as producer, collaborator, and solo artist. (RNZ) Read more Audio
EDUARD ARTEMYEV: Train from the film, Stalker (Andrei Tarkovsky, 1979); Exodus, from the film, Le Miroir (Andrei Tarkovsky, 1975)
Torso Kino CD5001
This video contains adult themes.
11:00 New Music Dreams
MORITZ VON OSWALD TRIO: Horizontal Structures , 1-4
Moritz Von Oswald Trio
Honest Jon's HJP073