Sound Lounge for Tuesday 28 October 2014
Help living composers take on the dead. Vote for your favourite classical music in our Settling The Score poll:
http://www.radionz.co.nz/concert/programmes/settlingthescore/collections/moving-music
7:00
LEONIE HOLMES: Landscapes for Orchestra
New Zealand SO/Marc Taddei
Atoll ACD 819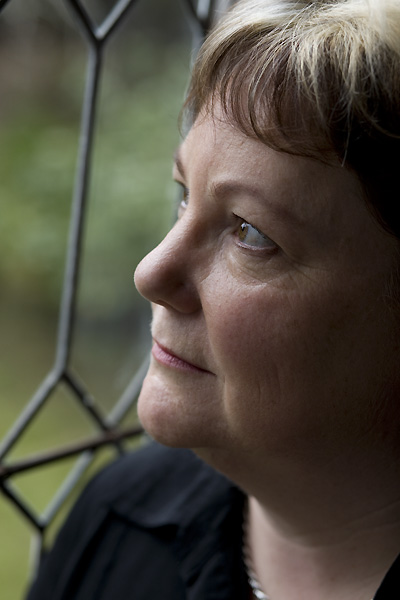 SALVATORE SCIARRINO: come senza tempo, from Stories of Other Stories
Teodoro Anzellotti (accordion), WDR SO Cologne, Kazushi Ono
Winter & Winter 910 144
JONATHAN HARVEY: Ritual melodies (for quadraphonic tape)
Tape realised by Jonathan Harvey
Sargasso SCD 28029
Listen to Chris Gendall's illustrated talk on Jonathan Harvey.
 
8:00 Bridging the Wind, A Concert of Korean Music
Suh Seungmi (daegeum), Choi Jin (gayageum), Cho Kyongsun (vocalist/geomungo)
TRAD: Cheongseonggok; Sanjo; Urak; HWANG BYUNG-KI: Sound of the Night; PAK KYUNG-HOON: The most precious things are not visible; KIM YONG SIL: Chulgang; TRAD: Cheonnyeonmanse; Arirang (recorded in the University of Auckland Music Theatre by RNZ)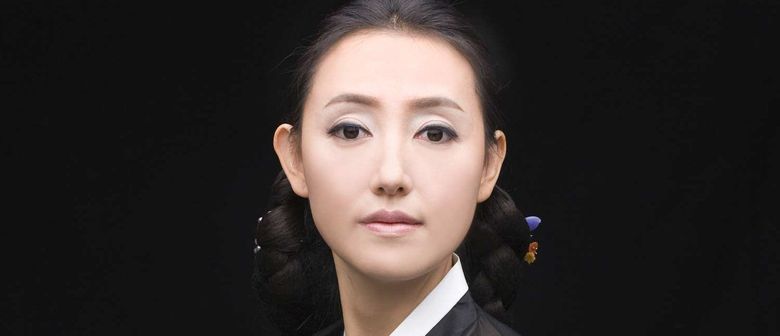 Sun Hee Koo, organiser and presenter of Bridging The Wind
9:00  An hour of darkness
BENT SØRENSEN: Phantasmagoria
Trio con Brio Copenhagen
DACAPO 8.226108
Two works used in Stanley Kubrick's film, The Shining
LIGETI: Lontano
Ensemble Intercontemporain/Pierre Boulez
DG 477 6443
PENDERECKI: Excerpts from, Utrenja
Iwona Hossa (sop), Agnieszka Rehlis (mezzo), Piotr Kusiewicz (ten), see bklt for other perfs, Antoni Wit
Naxos 8.572031

VHS cover of The Shining (Stanley Kubrick, 1980)
DAVID LYNCH/DEAN HURLEY: So Glad
David Lynch (vocals, gtr), Dean Hurley (gtr, bass gtr, synth, programming)
PIAS 980007

10:00 Brian Eno: Eno as Producer (Prog 5 of 6)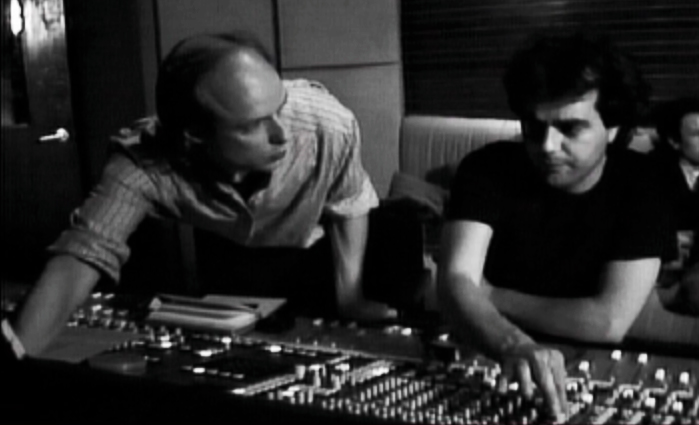 Brain Eno and Daniel Lanois in studio recording U2's The Joshua Tree. CC BY Cinetech.
Listen to other episodes from this series on Brian Eno.
10:15 PM.Thomas Goss looks at the production of such albums as The Unforgettable Fire by U2 and Remain In Light by Talking Heads. (RNZ) Read more Audio
DAVID LYNCH/DEAN HURLEY: Crazy Clown Time
David Lynch (vocals, gtr), Dean Hurley (drums)
PIAS 980007
11:00 New Music Dreams
DEMDIKE STARE: Voices of Dust (album), from the triple album, Tryptych
Sean Canty, Miles Whittaker (sampling, electronics, programming)
Modern Love LOVE 067
This video contains adult themes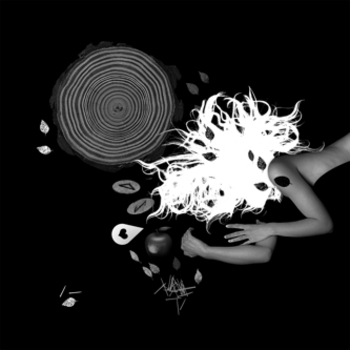 Cover art for Demdike Stare's Tryptych album