Undead Aotearoa
The undead on Radio New Zealand
Walking Dead - Zombies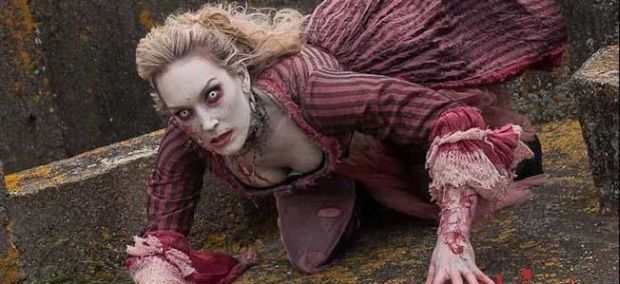 Photograph by Brendan Doran, courtesy of Zombie Run.
Charlie Adlard is a British comic book artist and penciller, known for his work on the long-running Image Comics series The Walking Dead. A post-apocalyptic horror story of humans fighting zombies, the comic has achieved phenomenal success with an array of spin-offs: an award-winning TV series, computer games, merchandise.
Charlie, who's based in Shropshire in the UK, started off his professional career illustrating a story for the Judge Dredd magazine. His big break came on the X-Files comics, which were based on the TV series, but it was The Walking Dead that catapulted him into celebrity comic artist status.
As well, he's worked on Marvel and DC Comics projects and the Savage series, and has illustrated a graphic novel by Doris Lessing and a graphic novel with Robbie Morrison, White Death, which tells a true story from WW1.
Gallery: Charlie Adlard artwork
Charlie Adlard talks with Kathryn Ryan.
In his book, 'Theories of International Politics and Zombies', professor Daniel Drezner poses a serious question: what do different theories of foreign relations predict would happen if the dead began… Audio
What's your poison? Dr Leo Schep from the New Zealand National Poisons Centre about substances taken internally or applied externally that are injurious to health or dangerous to life... the science… Audio
AUT student Georgina Drain braves the zombies and clowns at Spookers Haunted Attraction Scream Park, in an attempt to understand why many people like being scared so much, that they pay for the… Audio
If zombies attacked your town, what would you do? That's the question behind Apocalypse Z, an immersive, interactive theatre experience in Auckland's Aotea Square. Audio
Simon London talks about staging a zombie apocalypse play in what was once part of Christchurch's Red Zone. Audio
David Hughes, entomologist at Harvard University's Museum of Comparative Zoology. A 48 million year old fungus has been discovered that has been transforming ants into zombie ants. Audio
Bloodsucking nightwalkers - Vampires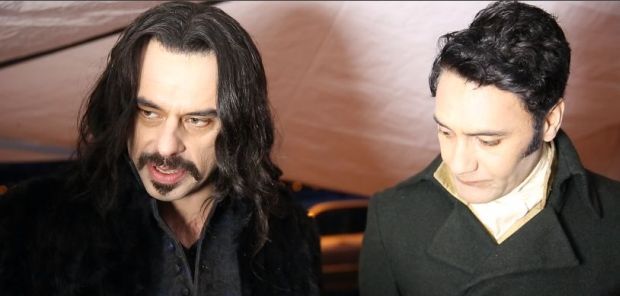 What We Do in the Shadows: Vampires Viago and Vladislav. Photograph by Lena Hesselgrave.
Chris Humphrey's book 'Vlad, the Last Confession', is about the historical figure and inspiration for the vampire, Dracula. Audio
Kate Camp discusses the 1897 novel Dracula by Irish author Bram Stoker, which served to popularise the idea of the vampire. Audio
The Twilight Saga has stolen the hearts of many young girls as well as more mature women who should know better. Or so says Gina Barreca a professor of feminist theory in the US. She joins Noelle to… Audio
The Americans are sucking the life blood out of the Vampire genre according to delegates who attended a British conference at the weekend. Open Graves Open Minds: Vampires and the Undead in Modern… Audio
How has the representaion of vampires in popular culture changed over the years? Audio
Senior Lecturer in Communication Studies at the Auckland University of Technology, Chair of the Gothic Association of New Zealand of New Zealand and Australia, and author of The Vampire in… Audio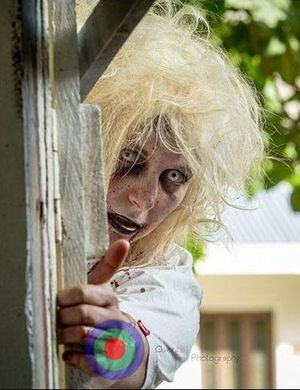 Photograph by Wendy C, Over25 Photography & Blue Rose NZ, courtesy of Zombie Run.
Links
External Links