Street Chant
Street Chant bring their no-frills hard and fast pop-punk to the Roundhead Studios Brick Room for a run through of some of their most popular tunes in session - this is not acoustic!
Street Chant is making a big impression at home and overseas with their tight, timeless sound and uncompromising attitude. Well worth a listen.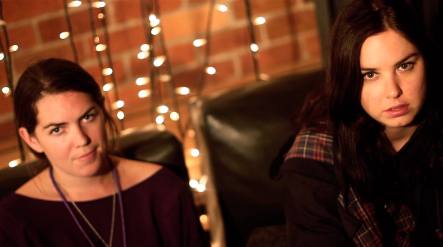 Street Chant's Billie Rogers (bass, backing vocals) and Emily Littler (guitar, vocals).
Go to the National Music home page