Navigation for News Categories
Rugby World Cup
Featured Rugby World Cup stories
The rugby union and rugby league worlds might be buzzing about Sonny Bill Williams impending move to Canada and a record-breaking contract with Toronto Wolfpack but most Canadians are simply asking Sonny Bill who?
The next All Black coach will not be a foreigner, according to New Zealand Rugby chairman Brent Impey.

The tournament finished with a worthy winner, had an upset or two and patches of useful footy, but I honestly won't miss it, writes Hamish Bidwell.

After 45 matches and six weeks of action across Japan, the Rugby World Cup came to a close over the weekend.
Rugby World Cup headlines with summaries.
RNZ's guide to the Rugby World Cup schedule.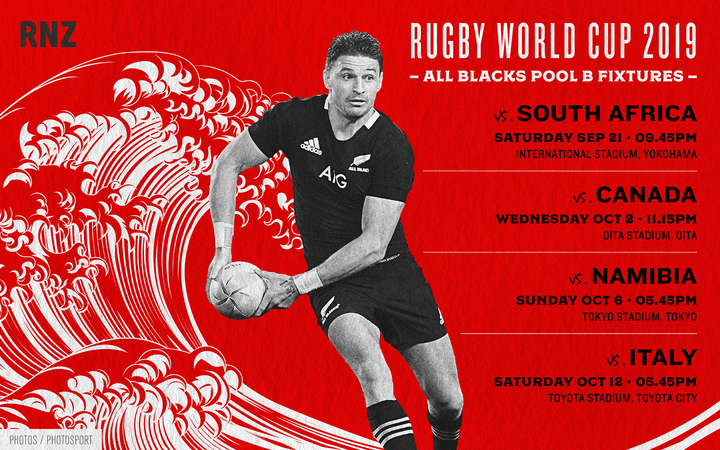 Subscribe
Get the top 8 headlines each day at 8am with our daily email newsletter.