By Jonathan Killick of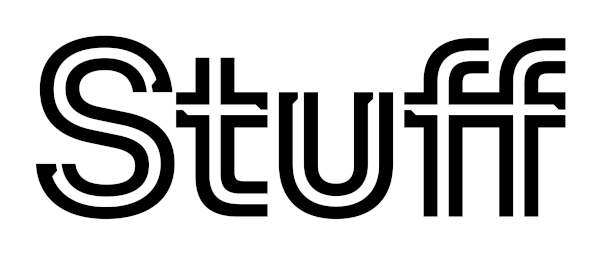 A volunteer Coastguard crew has happened upon an armed, foreign warship in the Hauraki Gulf while searching for a yacht.
The Kawau Coastguard was responding to distress calls from a 42-foot yacht last week. It had lost all navigation systems in a storm and had no idea where it was.
Skipper of the Coastguard boat Thelma Wilson said her crew had spent hours in the dark being lashed by 36-knot south-easterly winds.
"The waves were crashing over the roof of the boat and the water was pouring inside through the air vents," Wilson told Stuff.
The Kawau crew was scanning the radar for any sign of a vessel, when one appeared.
In the distance, they could just make out what appeared to be a large, illuminated ship.
It turned out to be the French frigate Vendémiaire - which is fitted with a 100mm artillery turret, and two mounted 20mm guns which can fire in 8-shot bursts.
The Coastguard was able to identify it using their Automatic Identification System (AIS) - a specialised piece of equipment fitted into rescue and police boats.
"Calling warship off of Kawau Island, please respond", Wilson said into the radio before an accented reply came crackling through.
They made the broadcast on emergency channel 16, assuming such a warship would be monitoring all frequencies.
"We also figured that a warship would have better radar gear than our small boat, so we asked if they could see the yacht."
It was short back and forth, but a helpful one, Wilson said.
The French naval staff located the missing yacht and provided Wilson's crew with a compass bearing.
They found the yachtie shaken, but relieved, and used their lights to guide him back to shelter in Kawau Island's Bon Accord Harbour. It was slow-going at 6 knots, moving in a zigzag pattern.
Wilson said Coastguard HQ had first picked up the yachtsman's cellphone signal near Hauturu Little Barrier. But, he had strayed towards Cape Colville as he did his best not to be wrecked on the coast.
When asked by Stuff what Vendémiaire was doing in New Zealand waters, the Defence Force replied with a brief email which said: "You would be best to contact the French Embassy about this."
The French embassy was not available for comment.
The 94-metre frigate is typically based in New Caledonia and can take a crew of 90 people.
It visited in 2009 when it conducted a joint training exercise with the New Zealand Navy and conducted diplomatic duties.
It is designed as a surveillance vessel, patrolling French overseas maritime areas and its exclusive economic zone.
According to an event listing by Alliance Française cultural society, naval staff from the Vendémiaire presented at a "French armed forces in the South Pacific" conference in Remuera in Auckland at the end of March.
* This story originally appeared on Stuff.