Part 4 - Chicken Choosing
Pāmu Heihei Tihohehohe
We set up a backyard chicken coop and leisure area by converting an old playhouse into a coop, whacked a few warratahs around, attached some chicken wire and bought six highlay birds from a battery chicken farm. It's our way of fighting back against rising food costs.
The new tenants arrive in the playhouse... sorry, the chicken coop. Audio
We drove an hour up the coast to a poultry farm to score six chickens. Darcy had arranged the deal with the farmer, Ron. Here's a shot of where the birds had been living for the last few months (they're about 20 weeks old).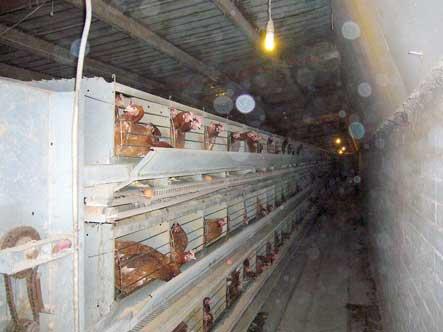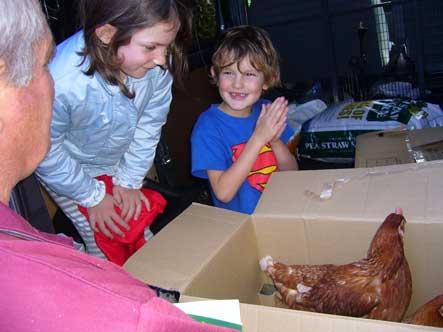 They were packed three birds to the box and loaded into the van for the drive back to the Funky Chicken Farm. The kids were very excited, but concerned that we wouldn't be able to tell the chickens apart.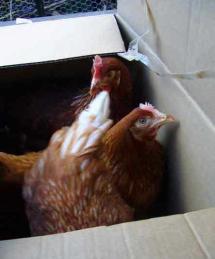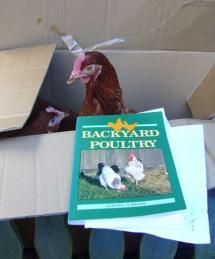 Checking the birds and releasing them into their new home.