The Weekend with Karyn Hay for Saturday 10 January 2015
Listener Alan Blair's photo of The Weekend's featured sound: the Hooker Sea Lion
08:12 France rocked by double siege
Two brothers suspected of killing 12 people at the Charlie Hebdo magazine office in Paris have been shot dead after a dramatic siege north of Paris. A police source said at least four other hostages have been killed at a separate siege at a kosher supermarket in eastern Paris.
08:18 Radical cleric jailed for life in US
The radical Muslim cleric Abu Hamza who masterminded the kidnapping of a New Zealander and 15 other tourists in Yemen in 1998 has been sentenced to life in prison.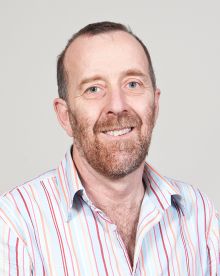 08:22 Predator Free New Zealand
The Predator Free New Zealand campaign is now a few weeks old. Few would disagree with the idea, especially with so many endemic species under threat from a long list of introduced predators. But can we afford to even try to eradicate them from the mainland, let alone the suggested place to start - Stewart Island?
We hear from Devon McLean from the Predator Free New Zealand Trust, Dr Andrea Byrom, from Landcare Research in Christchurch, Forest and Bird's Kevin Hackwell, and Paul Jansen who's worked in conservation management for almost 40 years and has been with this campaign since the start.
09:06 Food allergies
Food allergies are on the rise and can even be life-threatening. The "big eight" offenders, responsible for 90% of adverse reactions are dairy, eggs, peanuts, tree nuts, wheat, soy, fish and shellfish. Some of these are hidden ingredients. We have to play detective and work out which foods we can no longer eat, and what to replace them with. However, having learnt to be in control in our own kitchens, can we still eat out safely? Lynn Freeman talks to Allergy New Zealand's Allergy Advisor Penny Jorgenson, consultant dietician Anna Richards, and Claire Quigan who runs Cafe Express in Palmerston North.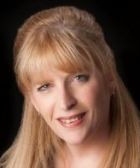 09:30 Consumer tips – neighbours (part 2)
We return to the issue of disputes with neighbours, this time what happens when things have escalated – even to the point where you're calling in the police and laying complaints. Housing New Zealand, the Arbitrators' and Mediators' Institute of New Zealand and the Disputes Tribunal all explain how they handle complaints that need some form of intervention.
10:07 Gardening – planting native flora
As efforts around the country are being made to eradicate pests to help save endemic species of birds and lizards, home gardeners can do their bit by choosing native plants. The Weekend looks at choosing the right native plants for your part of the country and conditions, and gets some tips from some people who know their plants. Tony Foster is an author and bushman based in North Kaeo. Rewi Elliot is the deputy chair of the New Zealand Plant Conservation Network and works at Wellington's Otari-Wilton's Bush Native Botanic Garden. Ecologist Colin Meurk from Landcare Research is behind a new and free online tool that people can use called  Nature Services.
Gallery: Otari Bush

Left: Ecologist Colin Meurk from Landcare Research (Credit: Phil Teague), Middle: Rewi Elliot, deputy chair of the New Zealand Plant Conservation Network, Right:  Author and bushman Tony Foster
Additional link:
Naturewatch - Enhancing the Halo
10:27 Musical Dynasties – The Haines Family
Kevin Haines has been playing jazz professionally since the late fifties when he was just 15, Joel Haines is one of the country's top composers for TV, film, and commercial soundtracks, and London-based Nathan is probably New Zealand's best known jazz export.

Kevin, Joel, and Nathan Haines at Radio New Zealand House Auckland (Credit: Dru Faulkner)
10:48 Red zone cats
Dr Jane Newman was inspired by an article about people having to leave behind stray cats they were looking after as they moved out of Christchurch's red zone.
Using infrared cameras, initially she helped trap, tame and re-home one of a colony of about a dozen cats. Others followed, and now that number's reached more than 50. 

Jane Newman with feral red zone female kitten Foxy. Renamed Roxxy by her new owners.
11:06 Travel writing
What do you look for when you're reading a travel feature in a newspaper or magazine? Some of us immediately cast our eyes to the end to see if the trip was in any way sponsored. Should that colour our view of what's been written about this resort or that hotel? In general what should we expect from travel writers and what makes for good travel writing?
Lynn Freeman is joined by North & South's Michael White (Cathay Pacific Travel Writer of the Year award winner), Miranda Spary who is a freelance writer based in Arrowtown who's been a runner up in the same awards for her features about her time spent in Turkey, and Sandy Myhre whose job as a motoring journalist takes her all over the world.

North & South's Michael White in the Wadi Rum desert in Jordan
11:27 Regional Panel - New Plymouth
The Weekend's tour of the regions today takes us to New Plymouth. It is home to offshore drilling, the WOMAD music festival, and this year sees the opening of a new multi-million dollar Len Lye Centre and the earthquake strengthened Govett Brewster Art Gallery. There is also likely to be a referendum on the New Plymouth District Council's decision to establish a Maori ward seat for the 2016 local government elections.
Lynn Freeman and Radio New Zealand New Plymouth reporter Robin Martin spoke to former newspaper editor and former councillor Lance Girling-Butcher, New Plymouth hospitality entrepreneur and businessman Craig McFarlane, and the deputy editor for PKW Incorporation's quarterly Whenua magazine Amokura Panoho.


Left: Craig McFarlane Right: Amokura Panaho
11:48 The music of World War I
2015 marks the centenary of the Gallipoli campaign and historians are pouring through records from the First World War looking for new insights into the conflict.
Chris Bourke is the award winning author of Blue Smoke: The Lost Dawn of New Zealand Popular Music, 1918-1964. He has just begun an investigation an aspect of that conflict which is largely missing from the history books. His next work will be something of a prequel to Blue Smoke, he's been granted a Lilburn Research Fellowship to look at New Zealand music made during the Great War.
Music played in this show
ARTIST: The Doug Caldwell Trio
TITLE: Blame It On My Youth
COMPOSER: Heyman,Levan
ALBUM: The Doug Caldwell Trio
LABEL: Kiwi
ARTIST: Joel Haines
TITLE: Mesmerise
COMPOSER: Haines
ALBUM: Seniah Leoj
LABEL: Black Dragon
ARTIST: The Eagles
TITLE: Lyin' Eyes
COMPOSER: Frey, Henley
ALBUM: One Of Those Nights
LABEL: Asylum
ARTIST: Nathan Haines
TITLE: Mastermind
COMPOSER: Claire, Patto, Haines
ALBUM: 5 A Day
LABEL: Haven
ARTIST: Nathan Haines
TITLE: The Look of Love
COMPOSER: Bacharach,David
ALBUM: Life Time
LABEL: FMR
ARTIST: Nathan Haines ft. 2D
TITLE: FM
COMPOSER: Fagen, Becker
ALBUM: Squire For Hire
LABEL: FMR
ARTIST: Nathan Haines
TITLE: Zoot Allure
COMPOSER: Claire, Haines
ALBUM: 5 A Day
LABEL: Haven
ARTIST: Samsom Nacey Haines
TITLE: Oxide
COMPOSER: Samsom
ALBUM: Oxide
LABEL: Rattle
ARTIST: The Second Generation
TITLE: Vignette (Live on Jazz Seen)
ARTIST: Joel Haines
TITLE: All The Things You Are (Live on Jazz Seen)
COMPOSER: Hammerstein, Kern
ARTIST: Nathan Haines
TITLE: During Days Like This
COMPOSER: Haines
ALBUM: Lifetime
LABEL: FMR
ARTIST: Nathan & Joel Haines
TITLE: Live at Wembley
COMPOSER: Haines
ALBUM: Lifetime
LABEL:FMR
ARTIST: Joel Haines
TITLE: Excerpt from Outrageous Fortune Series 2
COMPOSER: Joel Haines
ARTIST: Joel Haines
TITLE: Mirror Image
COMPOSER: Haines
ALBUM: Seniah Leoj
LABEL: Black Dragon
ARTIST: Samsom Nacey Haines
TITLE: Song for Xavier
COMPOSER: Samsom,Nacey,Haines
ALBUM: Cross Now
LABEL: Rattle
ARTIST: Nathan Haines
TITLE: 5 A Day
COMPOSER: Claire, Patto, Haines
ALBUM: 5 A Day
LABEL: Haven