The Weekend with Karyn Hay for Saturday 3 January 2015
08:13 The World in 2015 and 2050
Since 2003 the executive editor of The Economist, Daniel Franklin, has stuck his neck out to predict the big trends and events internationally for the magazine's annual publication, The World in...
Daniel also edited Megachange – The World in 2050. In the two years since that was published, has anything changed the direction the world is heading in?
08:40 Regional Panel - Northland
Housing, employment, tourism, infrastructure, entrepreneurship and the dairy downturn – each region has its own story to tell. Radio New Zealand's long-time Northland reporter Lois Williams, and Lynn Freeman interview four of the region's leading lights to find out how they see the future for a region which has its share of problems, but also heaps of potential. Kaitaia businessman and chairman of Farmers of New Zealand Ian Walker; lawyer and Far North District Councillor Willow Jean Prime; David Wilson of the Northland Regional Council; and chair of Prosper  Northland Trust Barry Trass.
09:07 Health: coeliac disease
In the first of a three part health series that will go on to include a look at food and environmental allergies, The Weekend investigates coeliac disease. Ceoliac disease affects approximately one in every 100 people in New Zealand, with many going undiagnosed. It's not a food allergy. Rather it's a permanent, autoimmune disorder caused by intolerance to gluten found in wheat, barley, oats and rye. We hear from Helen Carey, mother of 12-year-old daughter and coeliac Janine; Coeliac New Zealand president Terry Hoskins; and Neville Green from Gluten Free Made Easy.


Janine and Helen Carey, Coeliac New Zealand president Terry Hoskins, and Neville Green from Gluten Free Made Easy.
09:30 Consumer tips – neighbours (part 1)
Good fences make good neighbours, as the saying goes. Fences are one of the issues most likely to cause friction between neighbours. Lynn Freeman walks around a suburban property with six neighbours, some dodgy fences, barking dogs, overhanging trees, root clogged drains and other potential hotspots with Hannah Northover (right) who is Head of Legal – Te Kaitaki Rōia Community Law Wellington and Hutt Valley.
10:07 Community gardening (part 2)
Kai O Te Aro in Wellington is a great example of a community garden. Built on the site of an old university carpark, it's been transformed into a productive garden which feeds the community and encourages composting.

Laurie, Lynsey, Julia, Charles and Jamie from Kai O Te Aro.
We also meet Christchurch guerrilla gardener Liv Worsnop from PlantGang. She brings colour to nooks and crannies amidst the rubble of Christchurch's former CBD.
10:25 Musical Dynasties - Andy and Suzanne Lynch
Suzanne and Andy Lynch are a mother and son who have made their mark musically. Suzanne first with her sister Judy in their duo The Chicks, then as a solo performer. She has performed on numerous albums, commercials, and stage shows as well as working as a vocal coach. Suzanne's son Andy was also propelled into the spotlight upon joining pop-rockers Zed as second guitarist. Andy and Zed bandmate Ben Campbell went on to form their chart topping band Atlas. Andy is a member of The Feelers, Twin Cities, and a producer.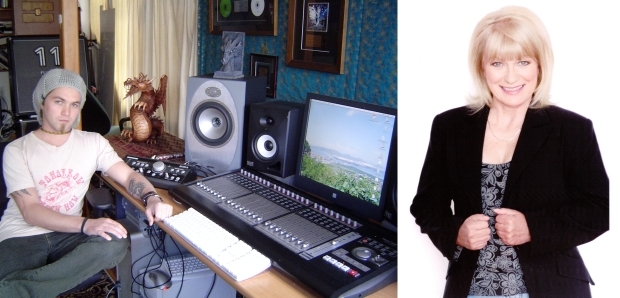 Andy and Suzanne Lynch.
10:45 What podcasts you are missing out on?
Audio geek Shaun D Wilson recommends some of his favourite podcasts. Shaun's picks are Radio Lab, Sunday Night Safran, John Safran's True Crime, Serial, and The Witching Hours.
11:06 Walking holidays
Going on holiday can mean cramming in so much that you dash from one tourist hotspot to another, without really getting a feeling for the country you're in. Going on a walking holiday gives you time to explore the scenery, breathe the air, meet local people and keep fit. 
British travel writer and academic Robert Macfarlane has written many books about his walks along the lesser known highways and byways of not only the UK but other parts of the world. His latest is called The Old Ways published by Hamish Hamilton.
Gallery: Walking holidays

Robert Macfarlane on the Broomway. Photo: David Quentin.
William Helmreich (right) is also an avid walker and writer, but his turf is New York City and he's walked more than 6,000 miles of its streets and avenues for his book The New York Nobody Knows (Princeton). He talks about the characters he's met, how he walks through notoriously dangerous parts of the city, and what's he's learned along the way.
Aucklander Gitti Harré has been going on walking holidays for years and is currently saving leave for her next walking trip to the Balkan Sea and a 600 kilometre excursion. She has tips for would be holiday walkers.
11:35 Ecuador: Parque Condor (part 1)
Parque Condor is a bird sanctuary and rescue centre perched on a hill high above Otavalo, Ecuador. It is home to raptors, owls, eagles and vultures and some of the country's endangered Condors. The park's main goal is to show Ecuadorian people the importance of birds of prey which are under threat from illegal hunting, poaching and environmental problems such as pollution and habitat destruction. It was established by Dutch falconer Joep Hendriks with funding from the Dutch Government.
Gallery: Parque Condor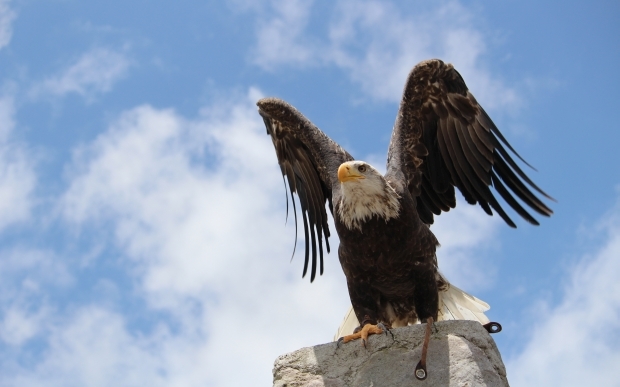 Photo: Lynn Freeman.
11:50 Roadwork archaeology
Archeologist Mary O'Keeffe has unearthed some surprising clues to our country's pre-colonial history while working on Kapiti's MacKays to Peka Peka Expressway project.


Obsidian cutting tools (obsidian from somewhere round Lake Taupo).


Left: musket flint. Right: tuatara jaw.
Music played in this show
ARTIST: Chrissie Hynde
TITLE: Dark Sunglasses
COMPOSER: Chrissie Hynde and Björn Yttling
ALBUM: Stockholm
LABEL: Caroline International  PLAYED AT: 09:07
ARTIST: The Chicks
TITLE: You Won't Forget Me
COMPOSER: Sheeley, DeShannon
ALBUM: The Very Best of The Chicks
LABEL: EMI
ARTIST: The Chicks
TITLE: The Hucklebuck
COMPOSER: Alfred, Gibson
ALBUM: The Very Best of The Chicks
LABEL: EMI
ARTIST: Zed
TITLE: Renegade Fighter
COMPOSER: King, Campbell
ALBUM: Silencer
LABEL: Universal
ARTIST: Zed
TITLE: Glorifilia
COMPOSER: King, Campbell, Palmer
ALBUM: Silencer
LABEL: Universal
ARTIST: The Chicks
TITLE: Miss You Baby
COMPOSER: Reed, Mason
ALBUM: The Very Best of The Chicks
LABEL: EMI
ARTIST: Twin Cities
TITLE: Worry No More
ARTIST: Zed
TITLE: Starlight
COMPOSER: Cuomo
ALBUM: This Little Empire
LABEL: Universal
ARTIST: Suzanne Lynch
TITLE: Boy
COMPOSER: Suzanne Lynch, Adrian Stuckey
ALBUM: 3 Mile Limit
LABEL: Sony
ARTIST: The Lady Killers
TITLE: Sweet Child of Mine
COMPOSER: Guns N' Roses
ALBUM: Black is Black
LABEL: Ode
ARTIST: The Feelers
TITLE: Snakes (Can't Fix Me)
COMPOSER: The Feelers
ALBUM: Hope Nature Forgives
ARTIST: The Chicks
TITLE: Master Jack
COMPOSER: Marks
ALBUM: C'mon Chicks
LABEL: Polydor